From our sponsors: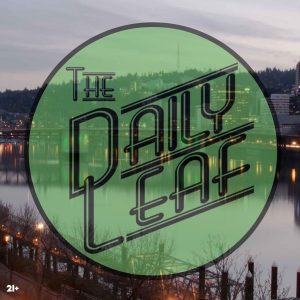 The Daily Leaf launches DailyLeafDeals.com
More info: DailyLeafDeals.com
The Daily Leaf is launching DailyLeafDeals.com, bringing you exclusive deals from all of your favorite marijuana dispensaries in Portland. With deals on flower, clones, pre-rolls, edibles, concentrates & more, there is a deal for everybody. **REC & OMMP**
DailyLeafDeals.com features deals from Human Collective, Rip City Remedies, Evergreen Medicinals, Bridge City Collective, Greener Grasses, Zion Cannabis, Oregon Weedery, Fresh Buds, Vessel, Ascend, Homegrown Apothecary, Cannabliss & MORE.
Interested in recreational marijuana and not sure which dispensary to go to? Let the best prices dictate your first stop by searching on DailyLeafDeals.com
All inquires can be addressed to: DailyLeafDeals@gmail.com