From our sponsors: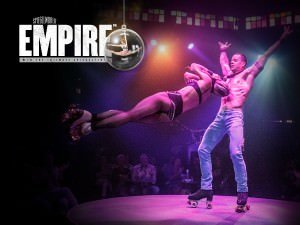 Spiegelworld EMPIRE
December 1, 2015 – January 24, 2016
$40-$99 | 18+
Tuesdays, Wednesdays and Thursdays, 7 p.m.
Fridays and Saturdays, 7 p.m. and 9 p.m.
Sundays, 7 p.m.
Tickets: ticketmaster.com
Portland's Rose Quarter Commons
Benton Lot on North Broadway (1 N. Center Court St. Portland, OR 97227
EMPIRE by Spiegelworld, a recommended evening out by Cirque du Soleil, is an intimate, 90-minute production featuring an eccentric cast of characters including the seductive Gorilla Girls (banquine), amazing foot jugglers, backwards bending contortionist, daredevil roller skaters, world champion wheelmaster, and more.
For the first time ever, Spiegelworld will set up its custom built Spiegeltent in Portland, outfitted with plush velvet VIP banquettes and bevelled mirrors, in the Benton Lot off North Broadway next to the Moda Center. Ticket prices range from *$40 – $99.
About Spiegelworld – EMPIRE
EMPIRE smashes the boundaries of circus, cabaret, variety and burlesque, reinventing the genres for a 21st century audience. The show had its world premiere season in New York City during the summer of 2012, where it was the first tented show ever seen in Times Square.
The 700-seat Spiegeltent also houses a speak-easy style bar, and an extremely intimate stage that is just 9 feet in diameter. EMPIRE is a 90-minute adventure performed by the greatest international talent ever assembled in one tent! MCs Oscar and Fanny steer the showwhile an eccentric cast of characters all somersault, slapstick and striptease through their acts!