From our sponsors: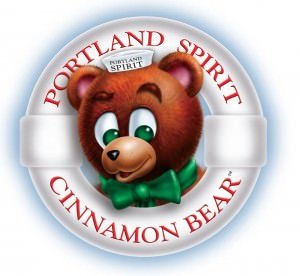 2015 Portland Spirit Cinnamon Bear Cruises
$30 adults | $22 children ages 1-12 | Children under age of 1 free
Call 503-224-3900 or book online
2015 Schedule
Saturday and Sunday:
November 28 & 29, December 26 & 27: 10am – Noon
December 5,6,12,13,19 & 20: 10am – Noon & 2pm – 4pm
Weekday and Evening:
December 23: 2pm – 4pm, 6pm – 8pm
Christmas Eve:
December 24: 10am – 12pm, 2pm – 4pm
Join us aboard the Portland Spirit as we magically transform the boat into Maybeland from the classic radio show and beloved children's book. Magical fairies and elves will greet you, as Captain Taffy and his crew get the cruise underway. Queen Melissa has story time, Presto the Magician performs his magic show and Cinnamon Bear himself will be there for photos w/the kids. The two hour cruise will keep the whole family entertained! Make it your holiday tradition! Check out CinnamonBearCruise.com for information and to purchase tickets.
"The Cinnamon Bear" began life in 1937 as a holiday radio program written by Granville and Elizabeth Heisch. The charming twenty-six chapter series was broadcast between Thanksgiving and Christmas for decades. Each fifteen minute chapter took the Barton Twins, Judy and Jimmy, on the search for the silver star for the top of their Christmas tree. Paddy O'Cinnamon, The Cinnamon Bear took Judy and Jimmy to the magical world of Maybeland in search of their star. On their journey they encountered a roster of delightful and enchanting characters, including; Crazy Quilt Dragon, Captain Taffy and the Candy Buccaneers, Wintergreen Witch, Jack Frost and of course Santa Claus!
So popular was The Cinnamon Bear that his holiday appearances in department stores across the country such as Lipman Wolfe's (and eventually Frederick & Nelson), Weiboldt's in Chicago and Weinstock-Lubin's, were as popular as Santa! Portland Spirit has created a likeness of the original Paddy O'Cinnamon in a children's illustrated book and has turned the Portland Spirit into Maybeland for a month of cruises every December since 2005.
Pricing:
>$30 adults, $22 children ages 1-12, free for children under the age of 1.
Includes one picture with the Cinnamon Bear for each child and a light snack buffet.
*Pricing does not include the $4 per person landing fee.