From our sponsors: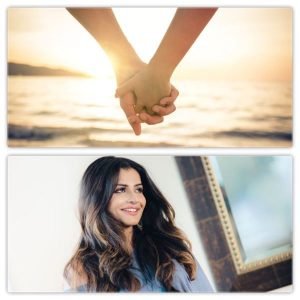 Calling All Single Ladies
November 12, 2015
7-9 p.m.
RSVP: info@lastingconnections.net
(Please include a recent pic)
More info: lastingconnections.net
Cafe Nell
1987 NW Kearney St, Portland, OR 97209
(503) 295-6487
We are looking for a few good ladies, and realize that there are many of you out there. While finding your forever has potentially been a challenge for you, that is what we specialize in. The difference is, we already know the guys that you want to meet. And, yes, there are never any guarantees that just because we found him, that you are going to like him, and vice versa. There is so much more that goes into a relationship then just the best of intentions. Our secret weapon behind our 95% success rate is our CEO and founder, Sameera Sullivan. If we have met it, we have matched it. Love is a beautiful thing, and very few destinations can be easily achieved without a roudmap and tour guide that has been there before.
On Thursday, November 12th, Sameera wants to meet you in person. We are looking for anyone that wants the big picture, the dream, the fairytale. We want the ladies that believe in love and are optimistic that there are happy endings to most of the stories we create in the world. Grab a girlfriend, get you hair and makeup on, and join us for cocktails, snacks, and a whole lot of girl talk with our guru of love and the architect of relating the relationship. Chances are, you might be the right lady for one of our elite and eligible bachelors. The reality is, you are never meeting your forever guy sitting at home on a Thursday Night, so come hang out with us and get the ball rolling…!!!
What is so special about Sameera? She understands the human heart and psyche. With a Master's Degree in Adult Psychology, her extensive education combined with an unfailing woman's intuition helps her quickly zero in on what types of personalities are going to mesh perfectly with a given client. And, she is pretty awesome, and even developed an app for those of you who can't make it, which you can download from your smartphone right now. Of course, if you want to be for our VIP members, you will want to start looking for the perfect cocktail dress, like, yesterday…!
The event starts at Cafe Nell, a Northwest Portalnd neighborhood hotspot. Please be ready to mix and mingle between 7pm and 9pm on Thursday, November 12th. We are looking forward to meeting you, and hopefully adding you to our elite, exclusive, and confidential registry that our bachelors can't wait to comb through and discover what you are all about. Oh, or better yet, what if we find out that you are exactly what he is looking for...!
With us, everyone is real, we know their background, we know them, and we already know you will get along before you even meet…
RSVP: info@lastingconnections.net
Please include a recent pic.