We are giving away a pair of tickets to Destroyer @ Wonder Ballroom on September 18. To win, comment on this post why you'd like to attend. Winner will be drawn and emailed Friday, September 18.
FREE PORTLAND: We give out 100s of $$$ in free tickets every week including to many of the top music and art venues in Portland. Join our newsletter if you like free stuff!
———————————————
From our sponsors: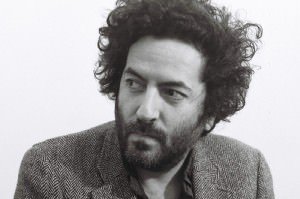 Destroyer
September 18, 2015
Doors 8 p.m., Show 9 p.m. | $20 | All Ages
Tickets: aladdin-theater.com
Wonder Ballroom
128 NE Russell St, Portland, OR 97212
(503) 284-8686
Trouble in Dreams continues Bejars lyrical and musical assault on all that is stagnant in modern popular music. His is a body of work that consistently flouts convention in favor of musical leaps of faith, statements of purpose cloaked in subterfuge, and the joyous refrain of an optimists heart cloaked in cynicism. Anthems sprawl with shifting layers of guitar and piano, spinning just to the edge of chaos and back, while referencing fantastical realms and mysterious women who may or may not approve of our interloping voyeurism.
Written during an extended stay in Spain during the spring and summer of 2007, Trouble in Dreams is both soothing and jarring, sparing us neither his lyrical bite nor pulling any punches. Trouble in Dreams is yet another brilliant entry in the astonishing Destroyer canon.
Dan Bejar started Destroyer as a solo home-recording project in the early to mid-nineties. In 1996, he released his debut full length of stripped-down, lo-fi electric folk, Well Build Them a Golden Bridge. Soon the Destroyer template expanded to include a rhythm section, and Bejar was compelled to head into a proper studio to record City of Daughters in 1998. It was with Daughters that Bejar began to develop his own unique lyrical voice, a voice that continued to evolve and refine itself over the course of his next two records, Thief and Streethawk: A Seduction. Destroyer seemingly had produced its masterwork with Streethawk, a highly refined send-up and condemnation of popular culture, an idea honed to razor-sharp precision. The album became one of the most acclaimed recordings of 2001, and the Destroyer mystique captured music fans and critics alike.
This Night, the Destroyer debut for Merge, is an epic full of indulgences and flights of fancy that seemed the perfect foil to the sleek and streamlined approach of earlier recordings. This Night both baffles and seduces, leaving jaws on the floor and confounding both fans and critics. Bejar took another turn towards the unexpected with Your Blues, his second recording for Merge, wherein he stripped Destroyer down to its barest essentials once again, with MIDI-synthesizer symphonies that explored what Bejar dubbed European Blues, a vainglorious retreat from American rock traditions, celebrating an exercise in old-world excess within limited means. Those who had been pining for a new Streethawk were left shaking their heads, forced to admit that the last thing Destroyer was ever going to give them was anything close to what they expected (or hoped for). Bejar had everyone right where he wanted: dazed, confused, and not knowing what was to come next.
Frog Eyes
. Shuddering, intense, grit-and-glam cabaret from Victoria, BC. Trembling, combustible rock magic – complete with a hoary growl barking lyrical turns of phrase over heavy beats, skronk, and aching beauty. The band has been turning heads wherever they go, and can count Black Dice, the Animal Collective, Wolf Parade, Mountain Goats, Hot Hot Heat, Polyphonic Spree, and John Vanderslice among their legions of diehard fans. These guys have been an established force for a few years, gaining a wider audience with 2004's less magical The Folded Palm. Still, you get the feeling that for many, the Victoria, B.C. quartet remains no more than a name dropped by Wolf Parade when its members are asked to list their favorite contemporary musicians. As Daniel Johnston or the Vaselines know, a ringing endorsement from a younger, more popular artist can draw new listeners and we really really really think you should check them out.