From our sponsors: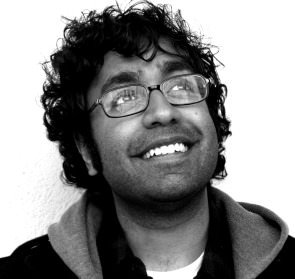 Hari Kondabolu
July 23-25, 2015
Thursday 8 p.m. / Friday & Saturday 7:30 p.m. & 10 p.m.
$16-34 | 21+
Tickets: heliumcomedy.com
Helium Comedy Club
1510 S.E. 9th Avenue Portland, OR 97214
(888) 643-8669 | More Info: heliumcomedy.com
Hari Kondabolu is a Brooklyn-based, Queens-raised comic who has been described by Timeout NY as 'smart, analytical and rising.' He was most recently a writer and correspondent for FX's Totally Biased with W. Kamau Bell. He has done standup on Conan , Jimmy Kimmel Live, Live at Gotham and John Oliver's New York Standup Show. His Comedy Central Presents half-hour television special debuted on the network in February 2011.
He has also performed at such notable festivals as South by Southwest, Bumbershoot, Sasquatch and Just for Laughs in Montreal and Chicago. He has also appeared on popular podcasts like WTF with Marc Maron, You Made it Weird with Pete Holmes and Too Beautiful to Love with Luke Burbank Hari has been profiled on NPR's Morning Editon and was one of Flavorwire's 50 Up and Coming New York Culture Makers to Watch in 2013. In the UK, Hari has established himself with appearances on BBC 3's Russell Howard's Good News, Live at the Electric and Channel 4's 8 out 10 Cats. He also performed at the Edinburgh Fringe Festival in 2011.
When in New York City, he co-hosts the mostly improvised talk show The Untitled Kondabolu Brothers Project with his younger brother Ashok ('Dap' from hip hop group Das Racist) and their podcast The Untitled Kondabolu Brothers Podcast. He also wrote the cover story for Spin Magazine about Das Racist in November 2011. He was also a former video blogger for WORLD COMPASS, a joint initiative between WGBH Boston, PBS and the Corporation for Public Broadcasting.
Hari was born and raised in Queens, NY. He went to Townsend Harris High School and the school's mascot, 'Hari the Hawk,' was named after him during his senior year. (He sometimes fears that his greatest achievement was accomplished at 17.) He also attended both Bowdoin College and Wesleyan University, graduating from the former institution with a B.A. in Comparative Politics in 2004. A former immigrant rights organizer in Seattle, Hari also earned a Masters in Human Rights from the London School of Economics in 2008, writing a merit- earning dissertation entitled 'Mexican Returnees as Internally Displaced People: An Argument for the Protection of Economic Migrants Under the UN Guiding Principles on Internal Displacement.' This is, by far, the least funny thing he's ever written.