From our sponsors: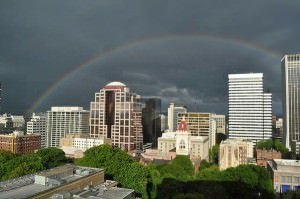 State of Giving Portland Book Launch
& Panel Discussion
June 16, 2015
6:30 – 8:30 p.m. | Free
More info: Facebook
Village Ballroom
700 NE Dekum St, Portland, Oregon 97211
Interested in beer? Arts? Science? Social Justice? Nonprofits? Community? Beer and community? Come down to the Oregon Public House's Village Ballroom on Tuesday, 6/16/15, 6:30-8:30pm for a discussion about how to make a difference.
State of Giving authors Greg Chaillé and Kris Anderson will lead a discussion featuring OMSI president Nancy Stueber, Kayse Jama from the Center for Intercultural Organizing, and leaders from Portland Playhouse and the Oregon Public House. Community members can learn about how to get involved, and nonprofit folks can swap expertise and ideas. All food and drink proceeds go to Oregon Public House's partner nonprofits. Engaging conversation & great beer!