From our sponsors: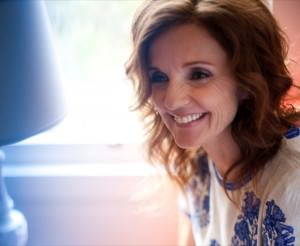 Sweet Harmony Soul
Featuring Mavis Staples, Patty Griffin, Amy Helm & the Handsome Strangers
July 25, 2015
Doors 5 p.m. / Show 7 p.m. | $35-70 | All Ages
Tickets: zooconcerts.com
Oregon Zoo Summer Concerts
4001 SW Canyon Rd, Portland, OR 97221
(503) 226-1561
Oregon Zoo Summer Concerts are presented by the Oregon College Savings Plan and Banfield Pet Hospital.
Patty Griffin
American Kid, Patty Griffin's seventh album, is her first album of mainly new material since Children Running Through in 2007. In between, she made the Grammy Award-winning Downtown Church (2010), her version of classic gospel (though it featured three original songs). She also became a member of Band of Joy, the group in which leader Robert Plant and his cohorts meld British and American folk, rock and spiritual music.
American Kid, much of which Griffin says "was written to honor my father," returns to typical Patty Griffin territory, which is to say that it features a group of remarkably powerful, personal and unpredictable songs arranged and performed in a style that doesn't entirely repeat anything she's done on her previous albums while drawing on all of them. Yet Griffin's catalog is among the most unified in modern popular music, because her singing is as unmistakable and inimitable as her songwriting.

Mavis Staples
There are few living musicians who can lay claim to being the voice of America's conscience, and even fewer who continue to make vital music. For six decades Mavis Staples has been the solid rock of American music. Alongside the family group she is so identified with, the Staple Singers, Mavis has managed to transform herself as she goes, yet never alter.
From the delta-inflected gospel sound she helped create in the 1950s ("Uncloudy Day"), to the engaged protest of the civil rights era ("Freedom Highway"), and then, amazingly, on pop radio in the 1970s with a series of chart hits ("I'll Take You There," "Respect Yourself," "Lets Do It Again")–through all these, Mavis carried on, her warm embrace of a voice the only constant.
On their second collaboration, the Grammy-nominated 2013 album "One True Vine," the legendary singer and her producer, Wilco leader Jeff Tweedy, have crafted a gospel album for the 21st century. On the record, Mavis gives voice to something new in her repertoire, something deeper and more resonant with our times. Where her Stax-era hits spoke for a growing black social consciousness, and her seventies collaborations with The Band gave spiritual weight to the rediscovery of traditional American music, Jeff Tweedy has crafted a pulpit from which Mavis lends her voice to a search for grace.
Staples is a Rock and Roll Hall of Famer, a Grammy Lifetime Achievement Award winner, and a National Heritage Fellowship Award recipient. VH1 named her one of the 100 Greatest Women of Rock and Roll, and Rolling Stone listed her as one of the 100 Greatest Singers of All Time. Her previous album, the Tweedy-produced "You Are Not Alone," won the Grammy Award for Best Americana Album in 2011, adding a remarkable new chapter to an already historic career.
Amy Helm & the Handsome Strangers
Amy Helm's deep musical roots were enriched by a lifetime of exposure to the finest expressions of American musical tradition. Combined with her stunning vocal and other creative gifts, those roots have grown up to reveal a spellbinding artist who moves easily through a broad range of musical styles.
The daughter of music legend Levon Helm and singer/songwriter Libby Titus Fagen, Helm wields a powerful voice that can both stir and soothe, whether she is singing traditional gospel, blues standards or her own heartfelt compositions. She is a gifted musician on both mandolin and drums, and has clearly absorbed the lessons of the many other accomplished artists with whom she has shared stages, including Mavis Staples, Emmylou Harris, and Joan Osborne as well as other uniquely American performers like Dr. John and Hubert Sumlin.