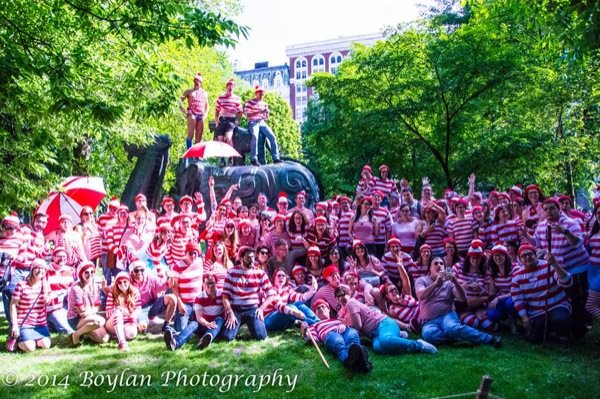 Don't strain your eyes for much longer, hundreds of Waldos & Wendas assemble this weekend in downtown Portland for WaldoCon. Don't miss this striped shirts shenanigans as they respectfully photobomb the Starlight Parade!
FREE PORTLAND: We give out 100s of $$$ in free tickets every week including to many of the top music and art venues in Portland. Join our newsletter if you like free stuff!
———————————————
Related Portland Events & Info
———————————————
From website: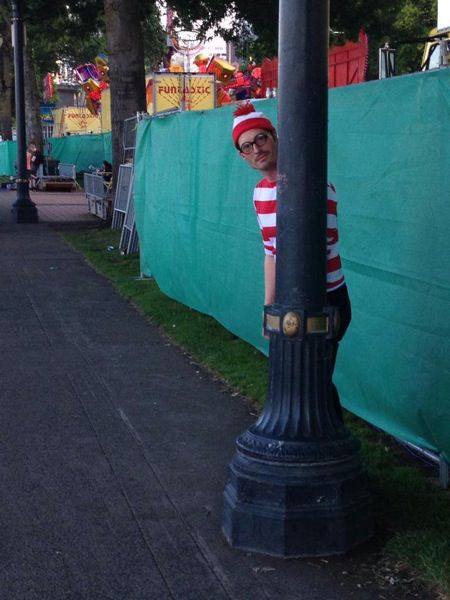 Stumptown WaldoCon 2015
May 30, 2015
3 p.m. | Free | 21+
More info: Facebook
CALLING ALL WALDOS – "RESPECTFULLY PHOTO-BOMBING" a crowd of over 125,000 spectators of the Starlight Parade and Run. 21 and over.
Please stay on the sidewalk. Please keep your costume PG-RATED and illuminated.
Free to Attend – Minimum requirements: striped shirt, cap and glasses and something blinky glowey. Anything Waldo, Wenda or Odlaw is welcome. Awards given for "Best Costumes".
BEING WALDO:
1. My name is Waldo. Your name is Waldo. We are Waldo. Who's in charge here? Waldo!
2. Waldo will bring cash and tip. No cards! No complex orders! Lines will be long, so keep it quick and simple.
3. Waldo wears comfortable walking / dancing shoes. Waldo is covering lots of ground.
4. This is a participatory event. Bring something to share that Waldo will enjoy: candy, toys, games, stickers, buttons, signs and a fun costume. Gifting is a great way to meet people!
5. Relax. Expect lines. Waldo will deal with it or find another spot nearby. Please honor the establishments hosting us by buying your food and drink there. Don't bring your own.
6. Plan ahead! Pace yourself. Know your limits. Hydrate! Remember to eat! Waldo doesn't drink and drive!
7. Remember Waldo respects kids, Waldo respects police, Waldo respects bar staff and Waldo respects Waldo.
8. Be an illuminated Waldo, wear some colorful LED Glow lights or some glow Blinkies. Get into the spirit of the event!
ANTICS:
Waldo Passport / scavenger hunt and photo OPS!!! Print out your Map & list before you leave home!
DRAFT ROUTE:
WALDOS – ASSEMBLE on Portland's Biggest Yacht: Portland Spirit!!! Down Town next to Salmon Street Springs
3:00 – 4:30 Portland Spirit – Arrive On time, Dancing – Prizes!!!
4:45 – 6:00 Berbati's, Valentines, District
6:15 – 7:45 Dixie and Jones – Dancing
7:45 – 8:15 Watch the STARLIGHT RUN – while walking to Pioneer Square
Sunset is 8:51 – turn on your blinkies!!!!
8:15 to 9:15 Broadway & Park Avenue / Pioneer Square – Stairway – Photo Opportunity!
9:00-10:00 Watch the STARLIGHT PARADE while walking to SplashBar.
10:00-closing – SplashBar Portland – Dance Club
How to Win for BEST COSTUME:
Post event photos of you and your friends wearing costumes at the event on our Facebook Event Wall. Interact with the costume judges and photographers. Judges deliberate and review the photos that you post for at least a week after the event before choosing the winners.
1) How awesome is your costume
2) How participatory and interactive is the costume.
3) Group Costumes – Teams are more likely to win than individuals.
4) Costume Illumination – this makes the night more magical and boosts safety.
5) Originality
VOLUNTEERS: WE NEED YOUR HELP!
This is a participant-driven event. Only you can help these events get bigger, PLEASE invite your friends. Posting on the event wall helps too. Are you a photographer and have access to a roof top? If so please take pictures and share them with us!
If you are interested in volunteering please email us via our FB page.
ABOUT US:
Stumptown Events Inc is an Oregon Non-Profit that hosts "participant driven" "progressive" "themed costume" "street theater" events and gives a portion of the events profit to local charities. Over the last 12 months we have given to p:ear, (creatively mentoring homeless youth) Family Dog's New Life (a no kill pet shelter),Sunshine Division (Portland Police's charity to needy families) and Oregon Music Hall of Fame (music scholarships to talented Oregon musicians).
PHOTOS:
Please to take photos and share them with each other and us. With that, we ask that all attendees be respectful to each other when sharing online.
You authorize Stumptown Events Inc., its assigns and transferees to copyright, use and publish photographs of you and your property in print and/or electronically, and such purposes as publicity, illustration, advertising, and Web content.
While we do our best to plan ahead; Route, schedule, venues and any prizes are subject to change without prior notice.
DONATE: We need your support please Donate.
You can mail donations to:
Stumptown Events Inc.
2121 SE 54th Ave.
Portland, OR 97215
Photos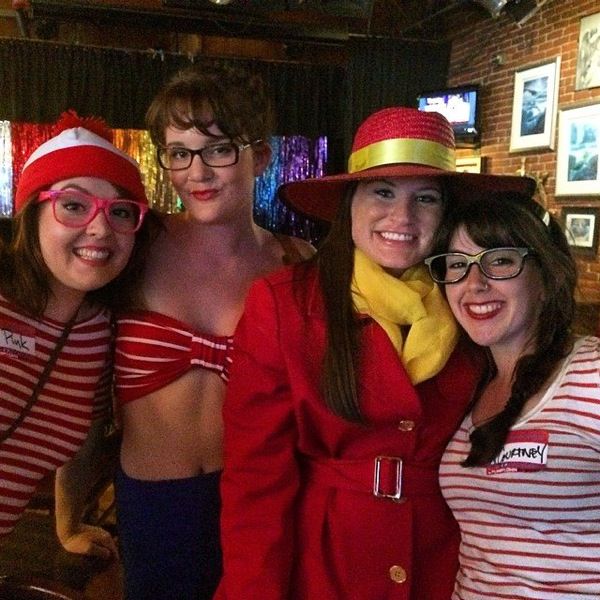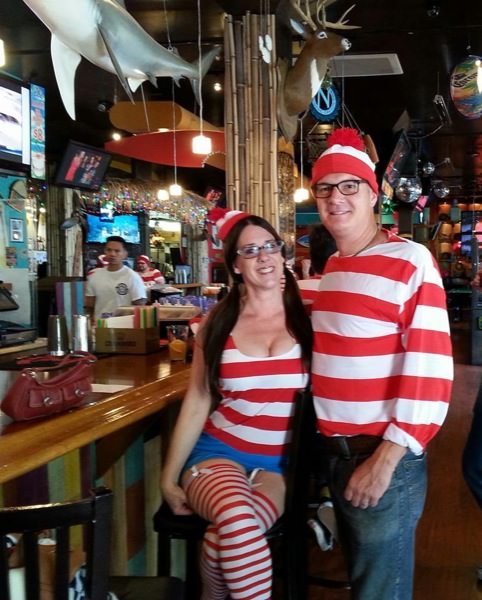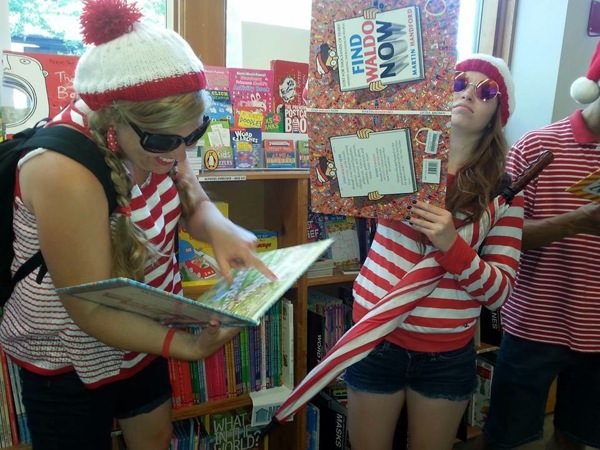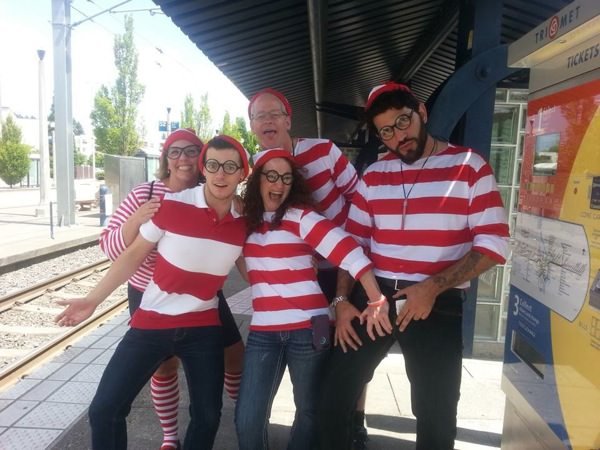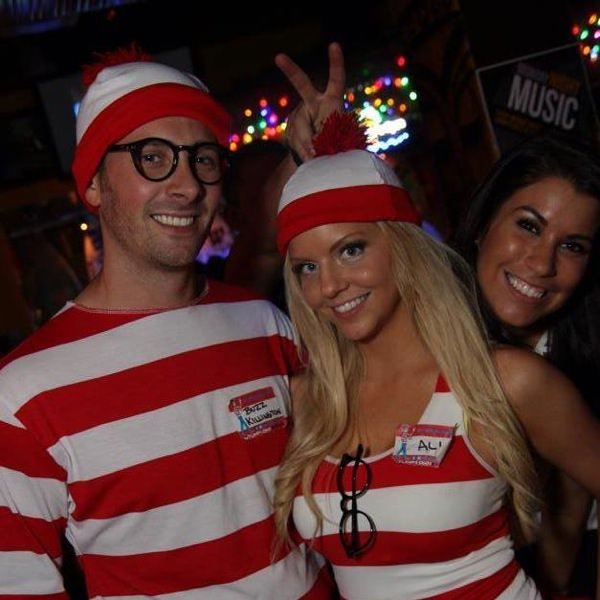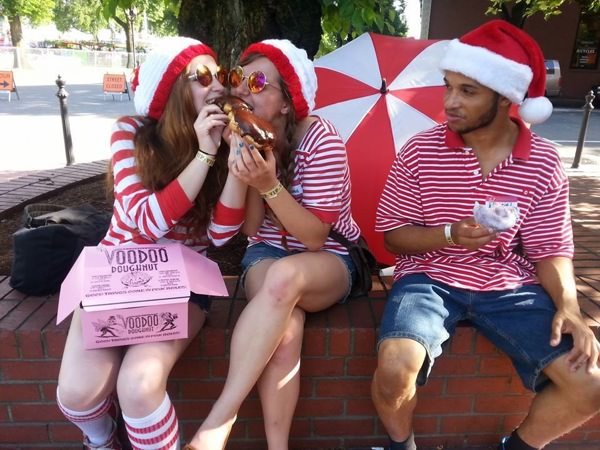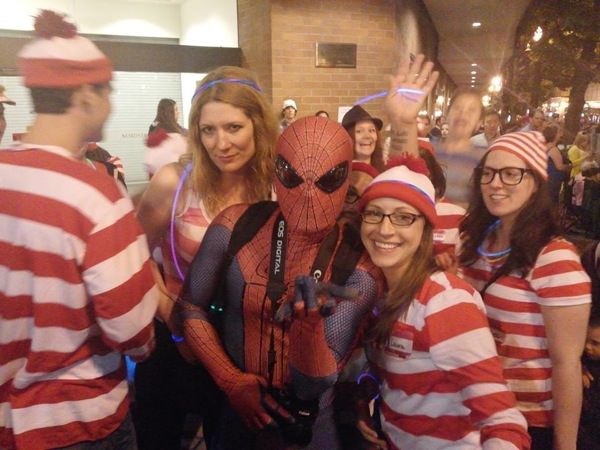 ———————————————
Our new Portland Events App for PDX Pipeline is now available for iPhones, Android phones and iPads!
Now, you can have all of the great Portland events from our website in the palm of your hand when you're out on the town.
Download the App for iPhone here
Download the App for Android here
–————————
———————————————