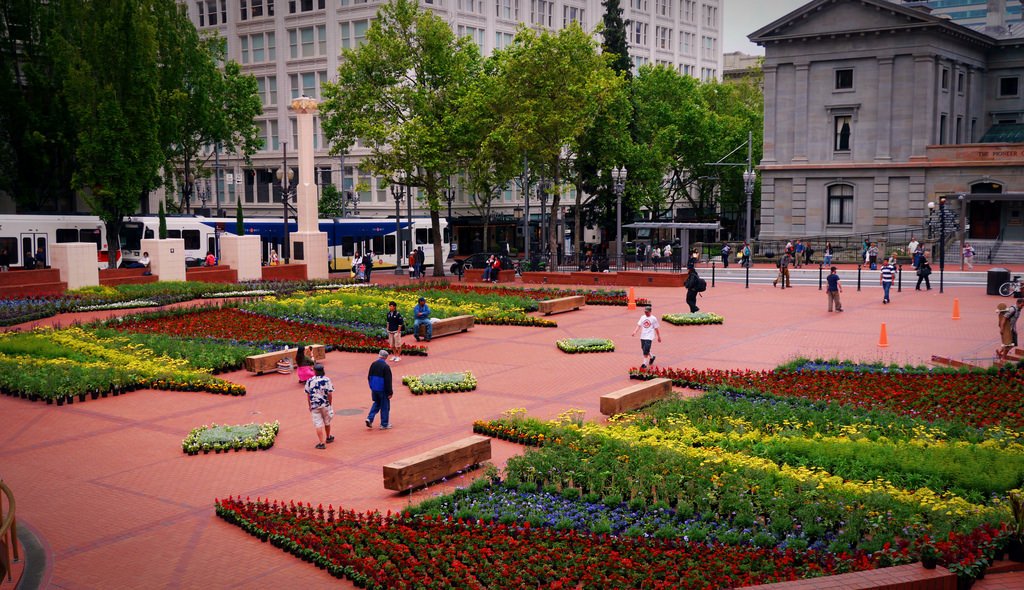 With the Portland Summer festival season rapidly approaching, Pioneer Square will be transformed this into a beautiful garden. The festival display will run starting this Friday, May 29- June 9.
Brewcaster took the above picture a couple years back at the festival and you can see more pictures here on Pipeline.
FREE PORTLAND: We give out 100s of $$$ in free tickets every week including to many of the top music and art venues in Portland. Join our newsletter if you like free stuff!
———————————————
Related Portland Events & Info
———————————————————————————
From press release: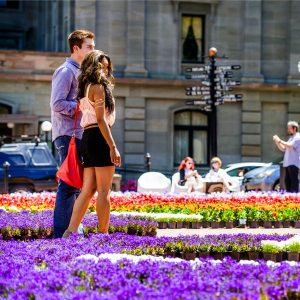 Portland 2015 Festival Of Flowers
May 29 – June 9, 2015
More info: www.thesquarepdx.org
Pioneer Courthouse Square
701 SW 6th Ave, Portland, OR 97204
This year's Annual Festival of Flowers opens May 29th at Pioneer Courthouse Square with a fun and delicious design to fall head over heels for! Doughnut Trip is made up of a dozen life-sized doughnuts and a baker consisting of nearly 18,000 flowers and plants and designed by local landscape architecture studio PLACE. The floral display will be on the Square through June 9th.
The Festival of Flowers massive floral installation is comprises Impatiens, Begonia, Marigold, Lobelia, Pansies, Viola, Coleus, Vinca, Basil, Peppermint, Spearmint, Alyssum, and Black Mondo Grass. The 12- day celebration will feature free doughnuts while supplies last on June 5th, National Doughnut Day, and doughnuts will be available for sale throughout the festival from VooDoo Doughnut and Coco Donuts.
There will also be free performances at the Square on the following days at noon:
Friday, May 29: Buckman Marimba Ensemble
Wednesday, June 3: Montavilla Guitar Studio
Thursday, June 4: East/West Sylvan Middle School Band
Friday, June 5: The Beat Goes On Marching Band
Festival of Flowers will continue along the transit mall in partnership with Portland Mall Management, Inc. with designs at Unitus Plaza and Congress Center. In addition, on June 8th, PMMI will be hosting a coffee and doughnut giveaway at Mondays on the Mall along with a chance to win a dozen doughnuts a month for a year!
All of the flowers and herbs utilized in this year's installation will be available for purchase—well below retail prices—during the annual Flower Sale at Pioneer Courthouse Square beginning at 8:00AM on June 10th. Visitors will be able to choose from a wide variety of plants starting at only $.83 a piece!
———————————————
Our new Portland Events App for PDX Pipeline is now available for iPhones, Android phones and iPads!
Now, you can have all of the great Portland events from our website in the palm of your hand when youíre out on the town.
———————————