From our sponsors: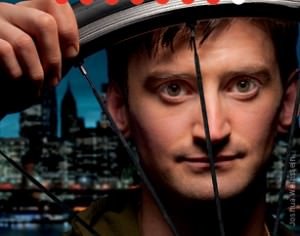 4,000 Miles
April 28 – May 24, 2015
Wednesday – Sunday @ 7:30 p.m. / Sundays & May 23 2 p.m.
$51-59
More info: artistsrep.org
Artists Repertory Theatre
1515 SW Morrison St., Portland. OR 97205
A cross-country bike trip from the Pacific NW brings 21-year-old Leo, unannounced, to his 91-year-old grandmother's West Village apartment. Trapped in inertia and trying to escape his past, the young man's world views are rattled by his grandmother's recollections of her radical, bohemian past.
Ideological sparks fly in this subtle, comedic drama as the two discover where their worlds intertwine. 2013 Pulitzer Prize Finalist. TIME Magazine's #1 Play of 2012.
Designs by Resident Artists Kristeen Willis Crosser & Rodolfo Ortega
NW Premiere