From our sponsors: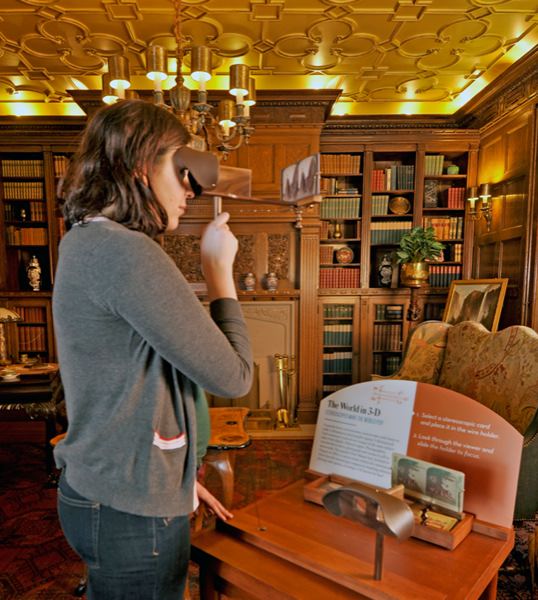 New Interactive Elements and Portland's Rivers: Contemporary Art Views
February 1 – July 11, 2015
February – June: 11 a.m. – 4 p.m. Daily
July – August: 10 a.m. – 5 p.m. Daily
More info: http://pittockmansion.org/
Pittock Mansion
3229 NW Pittock Drive, Portland, OR 97210
Pittock Mansion is a new and improved experience now thanks to the new multi-sensory features, interactive elements, and exhibit panels added to the permanent exhibit.
Visitors to the Pittock now hear piano music in the music room, smell the aroma of baking cookies in the kitchen, and can play with vintage stereoscopes! New exhibit panels weave compelling stories about the Pittock family, the architecture and technology of the home, and the history of life in Portland throughout the mansion and gate lodge. A new ticketing area created in the previously unused 3rd bay of the mansion's garage welcomes visitors and tells the story of early 1900′s transportation in Portland.
Pittock Mansion features three exhibits annually in addition to our permanent exhibit; two unique exhibits aimed to promote deeper understanding and stewardship of Portland history, and our famed annual Christmas exhibit.
Now on view is Portland's Rivers: Contemporary Art Views, an exhibit interpreting Portland's rivers and their influence on how the city grew through paintings, prints, and multimedia art in 37 works by 24 area artists. The fourth community-sourced art show in the our recent past, Portland's Rivers is an extension of our focus on engaging the next generation of Portlander's in the city's living history at the Pittock. Portland's Rivers artwork is for sale; 50% of proceeds go directly to the artist and 50% to Pittock Mansion to support our museum activities.
For more information on our permanent exhibit upgrades or our current exhibit, please visit our website.