From our sponsors: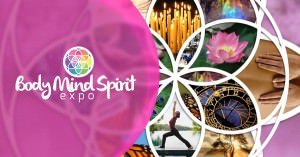 Body Mind Spirit Expo
March 21-22, 2015
Sat 10 a.m. to 7 p.m. | Sun 11 a.m. – 6 p.m. | $12 | All Ages
More info: bmse.net
Oregon Convention Center
777 NE Martin Luther King Jr Blvd, Portland, OR 97232
(503) 235-7575
Join us for an exciting weekend at the sparkling Oregon Convention Center! With over 90 exhibitors and 70 presentations on all areas of new thought, the expo truly has something for everyone. Make sure to create a custom program guide in advance of the event so you can pre-select which lectures you will want to attend and identify which vendors have booth specials available to you only online.
Body Mind Spirit brings refreshed energy to the holistic movement in 2015. Join us for the latest in new thought presentations, the best advances in alternative health and as always the nations finest selections of psychics and mediums. This year we have themed our events "Feel, Believe, Become" and we invite you to consider this theme throughout the weekend. We want you to step to the next level of your own glorious being.
With wonderful exhibits and free presentations, the expo truly will have you smiling throughout the weekend. Our new website works as a gateway to enhancing the expo experience even before you arrive at the event. You can build your own custom program guide highlighting those lectures and exhibits most of interest to you, and even buy your tickets in advance of arriving at the event. We will look forward to seeing you at the beautiful Oregon Convention Center (Hall E). Make sure to mark your calendars and we'll see you at the expo!