From our sponsors: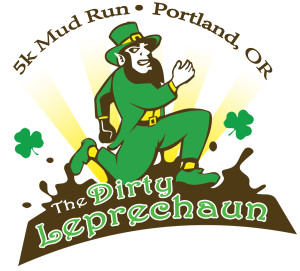 The Dirty Leprechaun
March 14, 2015
9 a.m. Doors / 10 a.m. – Noon for Starts
More info: terrapinevents.com/
Lee Farms
21975 Southwest 65th Avenue, Tualatin, OR 97062
Want a great alternative to running with 35,000 of your closest friends on crowded streets in Portland? Come hang out with us at Lee farms for an AWESOME St. Paddy's celebration! It's gonna be the funnest, coolest, muddiest celebration ever! We hope to see you all there. The event features:
Covered area to hang out in
21+ obstacles
Music
Bonfires
Included in race entry:
Commemorative Dirty Leprechaun t-shirt
Two ice cold beers
Snacks
Chip timing
Also available:
Hot showers ($5)
Mimosas ($5)
PARKING:
Parking at the farm is very limited. Please carpool to this event! Parking is $5 for any car with three or more people in it and $10 for cars with one or two people.
OUR BENEFICIARYMFFL
Founded in 2007 Molly's Fund Fighting Lupus is a Portland, OR -based non-profit that is changing the way people understand lupus, its diagnosis and its treatment. Lupus is a debilitating disease affecting approximately 1.5 million Americans; 90% of those dignosed are women. Despite its prevalence, lupus is rarely understood and under researched. It can affect any part of the body, resulting in pain, inflamation, and systemic damage. There remains no cure for lupus, and it is estimated that 10-15% of those diagnosed will die prematurely due to complications from the disease.
Our support groups, online and local, serve the entire community of people affected by lupus. Through one-on-one client advocacy we connect lupus sufferers with services to address their medical and overall wellness needs– like disability application assistance, prescription assistance, and legal consultation. Our Mission: to educate the public and the medical community about lupus, to push for earlier, life-saving diagnoses for those afflicted, and to spur governments and foundations to fund research toward a cure.