From our sponsors: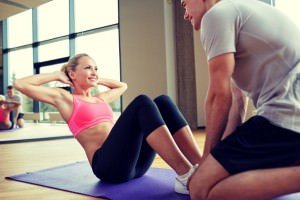 1 Month of Workouts in Portland for $1 with Fitmob
Join now at fitmob.com
During the month of love, treat yourself (and your loved ones) with a top workout in your city with fitmob.
San Francisco based fitness start-up, fitmob, gives you access to top Portland studio fitness classes, gyms on demand and rockstar led fitmob exclusive classes. Rate and review workouts, track progress, find out who else is going, and reserve online. Can't commit long term? You can cancel online anytime.
By joining, you can sign up for TRX, Yoga, Pilates and Bootcamp workouts at studios like Studio Blue Pilates and Hot Yoga for Life in various neighborhoods in Portland. Reserve a fitness class or gym time anytime through our Android or iOS app.
For a limited time get fitmob for $1 if you're a new fitmob user. Sign up now! Offer ends Wednesday, 2/11 at midnight.