From our sponsors: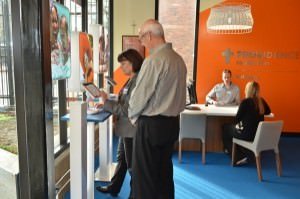 Providence Wellspace Seminar Series
February 5, 8, 2015
More info: providencehealthplan.com
Providence Wellspace at Providence Park
909 SW 18th Ave., Portland, OR 97205
Join us in the Providence Wellspace for a series of discussions on staying healthy and injury-free this winter. Talk to a physical therapist from our Sports Care Center and enter to win great fitness-related prizes. Details at www.providencehealthplan.com/wellspace.
Feb. 5, 6 to 7 p.m. – Do you have the Heart to Start? How to fill your exercise prescription for 2015
Do you have the Heart to Start? Join Dr. James Beckerman to kick off Heart Month by taking the first step to achieve your health goals. Dr. Beckerman combines motivation with modern medicine to motivate you to fill your own exercise prescription for heart health. The first 25 attendees will receive a free copy of Dr. Beckerman's new book, Heart to Start: The Eight-Week Exercise Prescription to Live Longer, Beat Heart Disease, and Run Your Best Race. More information about Heart to Start can be found at http://oregon.providence.org/our-services/h/heart-health-challenge.
Feb. 8, 12-4 p.m.: Fun things to do when it rains: A winter vendor fair
Join us and a host of local vendors offering discounts on health, cultural and recreational events. Discover new ways to brighten your days during the winter. Win prizes! Don't have health insurance? Talk to our experts at Providence Wellspace about a health plan that's right for you. Remember, open enrollment ends Feb. 15.
Walk-ins at all events are welcome or save a seat by registering in advance at www.Providence.org/classes. Click on Seminars & Special Events in the Category drop-down menu.
Make your health a priority in 2015!