From our sponsors: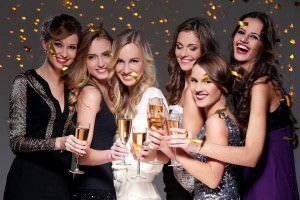 Invitation-Only Single Ladies Night Out!
February 12, 2015
Free
More info: lastingconnections.net
El Gaucho
319 SW Broadway, Portland, OR 97205
Ladies, Lasting Connections has 3 amazing bachelors we are currently seeing matches for and we are hosting a Ladies Night Out so they can meet some equally outstanding women!
We are looking for single ladies, from mid-20′s to mid-50′s, who are successful in their own right, well-groomed, fit, educated — AND interested in a long-term relationship with an amazing man. Two of our bachelors are in their 30′s, the other is in his 50′s.
If you'd like to meet these successful and dashing gentlemen, please apply to attend our invitation-only February 12, 2015 Single Ladies Night Out. The event is free and we will invite up to 30 lucky ladies that we feel are compatible with our clients!
The evening will be an intimate affair with hosted hors d'oeuvres and beverages at one of Portland's finest restaurants. Our matchmakers will be on-site to greet you and learn more about what you're looking for in a match. And of course, you'll get to meet our amazing bachelors to see if there is a connection!
How to apply: To be considered, you'll be asked to fill out the application and submit two recent photos of yourself. Then, we contact the ladies we believe would be the most compatible with our bachelors for a personal interview. We will be extending invitations to our February Ladies Night Out to up to 30 ladies that we feel just might ignite a spark with our bachelors!
Meet our Bachelors:
Bachelor #1:
This bachelor is 33-years old and by day spends his time immersed in the real estate and investment business. When he's not working and it's time to kick off his shoes, he loves to travel, ski, relax at the beach, visit his parents in Arizona and dine out with friends. He definitely wants a family and is looking for a great lady in her mid-20's to early 30's. He is searching for a drama-free lady with a calm demeanor and a love for travel.
Bachelor #2:
Ladies, this 34-year old is down-to-earth, fun-loving and, outdoorsy, and is ready to settle down and start a family. He's looking for a confident woman in her late 20's to mid-30's who is happy with her life and career, values family and takes care of herself. If you are the outdoorsy and the adventurous type looking to find your other half, this may be the man for you! Our bachelor is a CPA with a great personality, who hails from the Mid-West, loves fishing and will try anything once
Bachelor #3:
This 51-year-old is ready to find that special lady to spend the rest of his life with! He is very intelligent, successful, thoughtful, romantic and artistic. He is looking to meet an amazing woman in her 40′s to early 50′s who is spiritual and balanced, loves the arts, long walks, and good conversation over a fine meal and wine. He prefers a woman with older children or no children with a slender body type.
Interested?
To attend, please go to www.lastingconnections.net and fill out the event application.
Our matchmakers will go through the applications and contact the candidates who are the best match for our bachelors. You could be the perfect match for one of them, so please take that chance and apply! Good luck and wishing you much love, happiness and romance!