From our sponsors: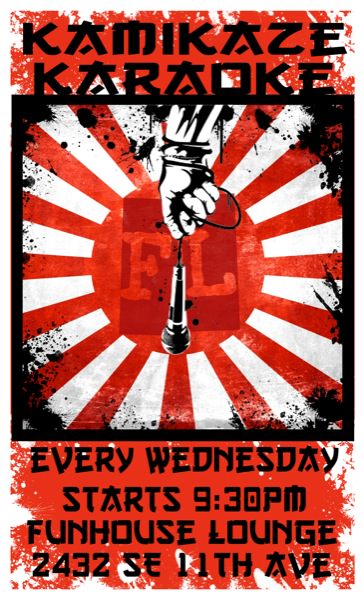 Kamikaze Karaoke
Wednesdays 2015
Starts at 9:30 p.m. | $Free
More info: tickets.funhouselounge.com
Funhouse Lounge
2432 SE 11th Ave, Portland, OR 97214
(503) 841-6734
You can request songs you want to sing, but also partake in Kamikazi Karaoke and sing random songs, buy your ticket to the front of the line, or just put songs in for your friends that they have no idea about. Or just stop by the Funhouse Lounge and watch the fun unfold!
ALWAYS FREE TO ATTEND!