From our sponsors: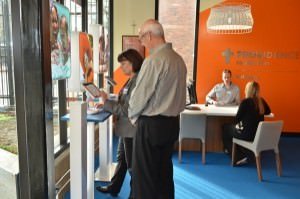 Providence Wellspace Seminar Series
January 21, 28, February 5, 2015
More info: providencehealthplan.com
Providence Wellspace at Providence Park
909 SW 18th Ave., Portland, OR 97205
Join us in the Providence Wellspace for a series of discussions on staying healthy and injury-free this winter. Talk to a physical therapist from our Sports Care Center and enter to win great fitness-related prizes. Details at www.providencehealthplan.com/wellspace.
Jan. 21, 6 to 7 p.m. – Evening with a Sports PT – common injuries and prevention
A physical therapist from the Sports Care Center addresses common injuries and how to prevent them. Brief presentation and Q&A session on how to avoid over-training and common training mistakes, what to do if you have an injury and when to seek help from a medical professional. Enter to win a bike fit (valued at $135) or a Fitbit Zip™.
Jan. 28, 4 to 5 p.m. – Small steps make a big difference in your health
Join us for a fun and energetic hour with Judy Heller, a published author, speaker, professional coach, instructor and trainer with a clinical background. Judy specializes in helping people enjoy vibrant, active lifestyles and will share her tips for simple ways to improve your health that make a big difference. She focuses on feeling good through movement, breathing and nutrition to achieve good health. Enter to win a FitBit Zip™ and other great prizes. More information about Judy can be found at http://wondersofwalking.com/.
Feb. 5, 6 to 7 p.m. – Do you have the Heart to Start? How to fill your exercise prescription for 2015
Do you have the Heart to Start? Join Dr. James Beckerman to kick off Heart Month by taking the first step to achieve your health goals. Dr. Beckerman combines motivation with modern medicine to motivate you to fill your own exercise prescription for heart health. The first 25 attendees will receive a free copy of Dr. Beckerman's new book, Heart to Start: The Eight-Week Exercise Prescription to Live Longer, Beat Heart Disease, and Run Your Best Race.  More information about Heart to Start can be found at http://oregon.providence.org/our-services/h/heart-health-challenge.