From our sponsors: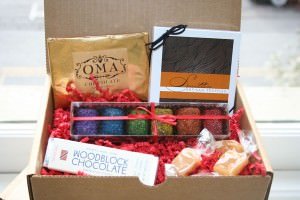 Tique Box Gift Boxes: Valentines Day, Coffee & More!
$25 a month for subscription box
Gift boxes $40-$55
Sign up at tiquebox.com
Tique Box is launching several new gift boxes to help customers ring in the New Year and prepare for Valentine's Day.
Additionally, Tique Box will launch a coffee subscription service featuring Portland roasters. Customers can purchase subscription in Spring 2015. To be on the list to receive information, sign up here.
*Deadline for Valentine's Day orders is Sunday, February 8, 2015. Orders ship Priority Mail February 10, 2015.
To contact Tique Box, email [email protected].