From our sponsors: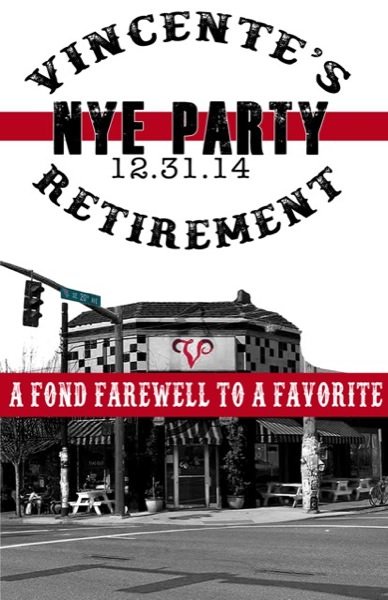 Vincente's Retirement Party & New Year's Eve
December 31, 2014
More info: Facebook
Vincente's Pizza
1935 SE Hawthorne Blvd, Portland, Oregon 97214
Come down and say goodbye to Vincente's Pizza New Year's Eve.
We are closing the doors after 20 years, (to be shortly after reopened as Blackbird PIZZA). Come by, bid farewell, share some stories and help us drink all the booze and eat all the food in the restaurant!!!!
It's been a long, crazy trip and we'd love to see all of you who have ever been in and have ever been part of our pizza family!!!!