From our sponsors: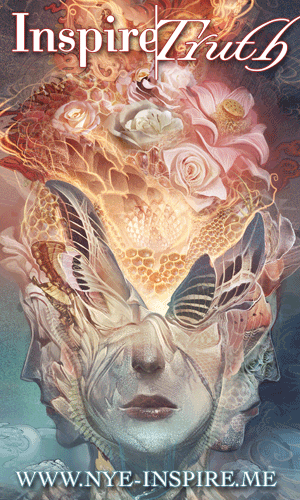 InspireTruth New Year's Eve Celebration
December 31, 2014
Doors 8:30 p.m., Show 9 p.m. – 4:30 a.m. | 21+
Tickets + More info: nye-inspire.me
Portland Art Museum Mark Building
1119 SW Park Ave, Portland, OR
We are featuring our biggest lineup yet for 2014, featuring: The Polish Ambassador, Emancipator, Desert Dwellers, Dimond Saints, Wildlight, Govinda, Little People, WALA, Lux Moderna, Aurelio Martínez, Medium Troy's Bohemian Dub Orchestra, Rena Jones, Acoustic Minds, Manoj and Solovox.
We also feature live art and performances by by Android Jones, Quixotic, Prajwal Ratna Vajracharya, Flora Bowley, LynzeeLynx, Eric Nez and much more.
You are invited to dance and rejoice with our creative family. A stunning, art-filled and transformative environment will inspire clarity of intent fueled by joyful celebration & the danciest dance music in the galaxy.
Located at 1119 SW Park Ave, the Portland Art Museum's Mark Building was originally built as a Masonic Temple nearly one hundred years ago. Featuring two of Portland's most magnificent ballrooms, each with elegant marble and glass foyers, the building combines the grandeur of a bygone era with state-of-the-art production capabilities.
InspireTruth's two stages, two lounges and many interactive environments will all build upon the time-honored majesty of the venue to create a futuristic gathering space for powerful ceremony and thrilling celebration.
Trying to find the perfect way to bring in the New Year? Ask your self the questions below to see if InspireTruth is the event for you.
It's New Year's Eve, I just want to get drunk and then get laid, is this the event for me?
Chaos and debauchery can be important parts of any New Year's Eve. Your basest desires and your loftiest aspirations are all welcome at InspireTruth; and other events in Portland may be more your style.
If you are open to the possibility of real change for yourself and for our world; if you are ready for a ridiculously fun night of inspired celebration, please join us in our playful ceremony.
I'm looking for a quiet intimate ceremony to honor our transition into 2015, is this the event for me?
Great thought and care goes into the design and curation of Inspire Truth to be a transformational experience. However, it is neither quiet nor as intimate as a small ceremony in your home. If this is important to you, we invite you to explore other options this New Year's Eve.
InspireTruth is a large community celebration that can also hold space for smaller groups to share intimate experiences and rituals. If you are ready to challenge yourself, we invite you to consider participation in a ceremony that honors the profane as part of the sacred.
I'm looking for something different. I want to have the most fun I've ever had this New Year's Eve. I'm ready for an event that is sexy and edgy and I can also honor the possibility of celebration with the intention of growth, change and reverence.
Is InspireTruth the New Year's Eve event for me?
Yes.
Tickets available November 11.
Inspire Truth NYE Celebration – 2014 from bluedot productions on Vimeo.