We are giving away 10 free passes to How To Quit Your Job & Start A Business, an online course. To win, be among the first 10 folks to claim the coupon code via the link below. Everyone else enjoys a 50% discount through the end of the year.
FREE PORTLAND: We give out 100s of $$$ in free tickets every week including to many of the top music and art venues in Portland. Join our newsletter if you like free stuff!
———————————————
From our sponsors: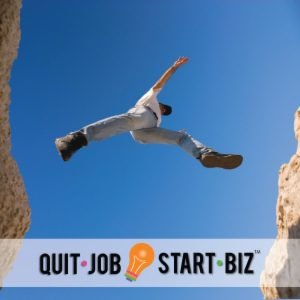 How to Quit Your Job & Start A Business
Online Course | Anywhere, Anytime
$18 (50% off through end of year)
To learn more, see free previews and claim your discount see www.QuitJobStartBiz.com/PDXPipeline
To quit your job and start a business is to take a leap of faith. Your heart says, "Go!", but your brain says, "Whoa! Are you crazy?" After completing this workshop, you will learn how to make that leap less risky so that it's more like leaping across your yard and not the Grand Canyon.
Workshop topics:
What To Expect: The Life of an Entrepreneur – Entrepreneurs embark on a journey by blazing their own path. While no journey is the same, we'll offer some insights and common elements so that you can:
Get a sense of the entrepreneurial lifestyle
Understand what it takes to be a successful entrepreneur
Determine if this is a right journey for you
Consider other options if entrepreneurship is not right for you at this moment
A Frank Discussion About Personal & Business Finances – After this class, you'll be able to:
Differentiate your personal and business finances
Learn about the many options available to fund your business
Plan your personal finances so that you still have a place to sleep, food to eat, and a life to live
Prepare your finances to increase your chances of success
Get a better sense when your finances are ready for you to take the leap
Learn why businesses fail
Preparing for the Leap: A 10 Step Action Plan:
Developing a Solid Business Plan
Funding Your Business
Assessing and Improving Your Skills
Determining Whether Your Idea Has Merit
Managing Your Employer
And much much more…