Photo: Peacock Lane Pedestrian Night
Portland, Oregon
Photo by npGREENWAY
The holiday season is in full-swing, and the Christmas lights of Southeast Portland's Peacock Lane start this week. New this year: There will not be specific Pedestrian Only Nights like in years past. Police will close the street to vehicles as needed for pedestrian safety.
FREE PORTLAND: We give out 100s of $$$ in free tickets every week including to many of the top music and art venues in Portland. Join our newsletter if you like free stuff!
————————
Related Portland Holiday Events and Info:
———————————–
Peacock Lane Holiday / Christmas Lights Viewing
December 15th to 31st from 6 pm to 11 pm
Peacock LN, Portland, OR 97214
More info: http://peacocklane.net
Facebook: Facebook
Portland's Peacock Lane Tradition Continues & Evolves
Since the 1920s, each house in this quaint southeast neighborhood has been decorating for Christmas. Mostly Tudors, the houses are adorned with not only beautiful sparkling lights, but also nativity scenes, rotating Christmas trees and stunningly life-like replicas of Santa and Frosty. Visitors are often surprised to learn that homeowners are not contractually obligated by neighborhood covenants to decorate their properties, but rather volunteer their efforts for the enjoyment of the community.
As with all great traditions, the Peacock Lane event has evolved over time. Due to record breaking crowds in recent years, the Portland Police Department has decided to take a more active role this year in managing vehicle access to the Lane and on surrounding streets. "Our goal is to maximize safety, and anytime the crowds cannot be contained to sidewalks, we will redirect vehicles in order to protect pedestrians and prevent traffic backups throughout the neighborhood," says Portland Cadet and Reserve Coordinator, Officer John Shadron. Traffic management may include closing the street to motor vehicles, or allowing right turns only onto and from Peacock Lane during peak viewing hours. Peacock Lane residents will be sending out live updates on weather and traffic via Twitter (@PDXPeacockLn) and Facebook (facebook.com/PeacockLn).
Happy Holidays from all of us on Peacock Lane!
Schedule
December 15-30, 2014 6- 11 p.m.
December 24 & 31, 2014 6 p.m. – Midnight
Where is Peacock Lane?
Peacock Lane is between SE Stark St. and SE Belmont St. and one block east of SE 39th. The best way to see the lights is on foot. Park somewhere in the neighborhood and enjoy a stroll down the Lane.
Cocoa Booth
As always, residents will be serving free hot cocoa and cider from the handmade booth in the center of Peacock Lane. Any optional donations collected at the cocoa booth are used to cover the costs of the event (cocoa and cider supplies, street maintenance and cleanup). In years when donations have exceeded event costs, a donation is made to a local charity selected byLane residents. Vendors, performers, and other organizations are asked to refrain from soliciting or fundraising during viewing hours. Peacock Lanepresident Becky Patterson explains, "We've always felt that this should be a free event for the community. We will continue to appreciate everyone's cooperation in keeping Peacock Lane festive and community-focused, rather than a commercial endeavor."
Take the bus to Peacock Lane.
Visitors to Peacock Lane are encouraged to utilize free street parking several blocks away (do not park in Walgreens lot) or public transportation (TriMet buses 15, 75, and 20 have stops within a few blocks; http://trimet.org/go/cgi-bin/plantrip.cgi), and view the lights by foot for the best experience. Those visitors who must view the displays from their vehicles are strongly encouraged to join us at non-peak times to avoid possible street closures; we recommend before 8 pm mid-week, or any evening between December 26th and 30th.
————————————-
More photos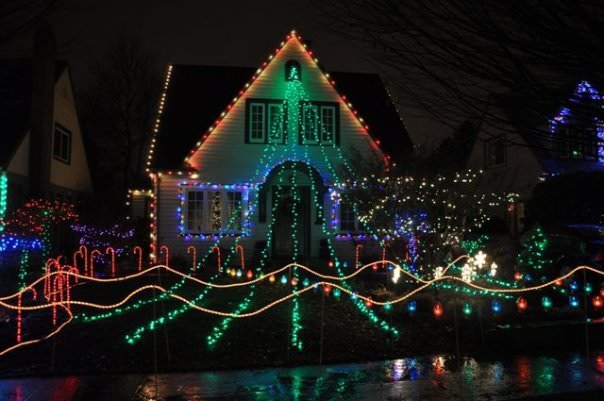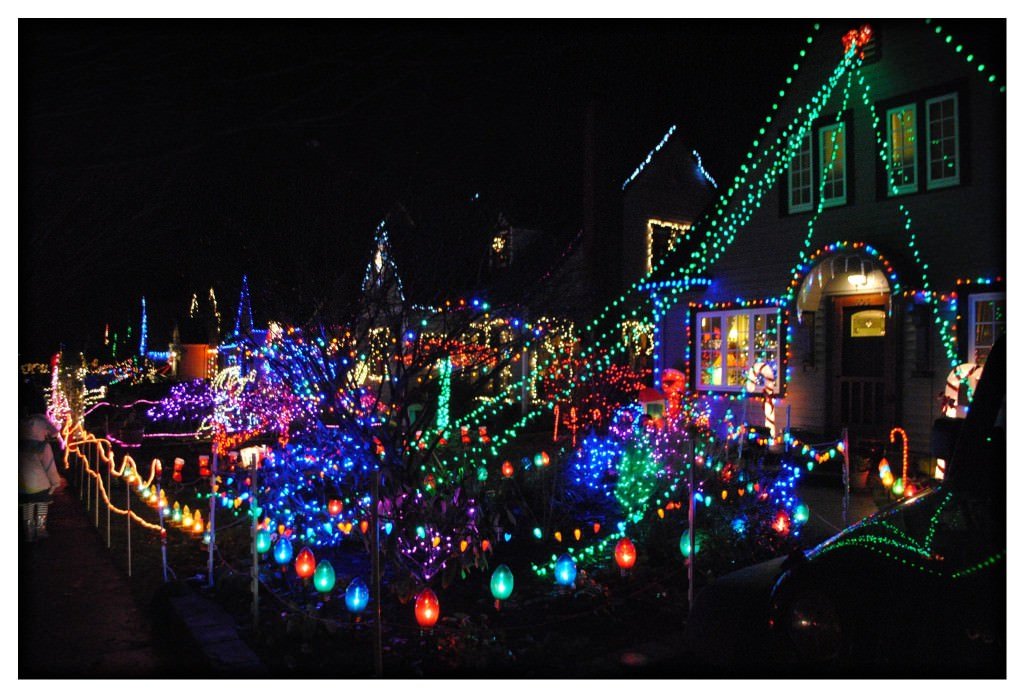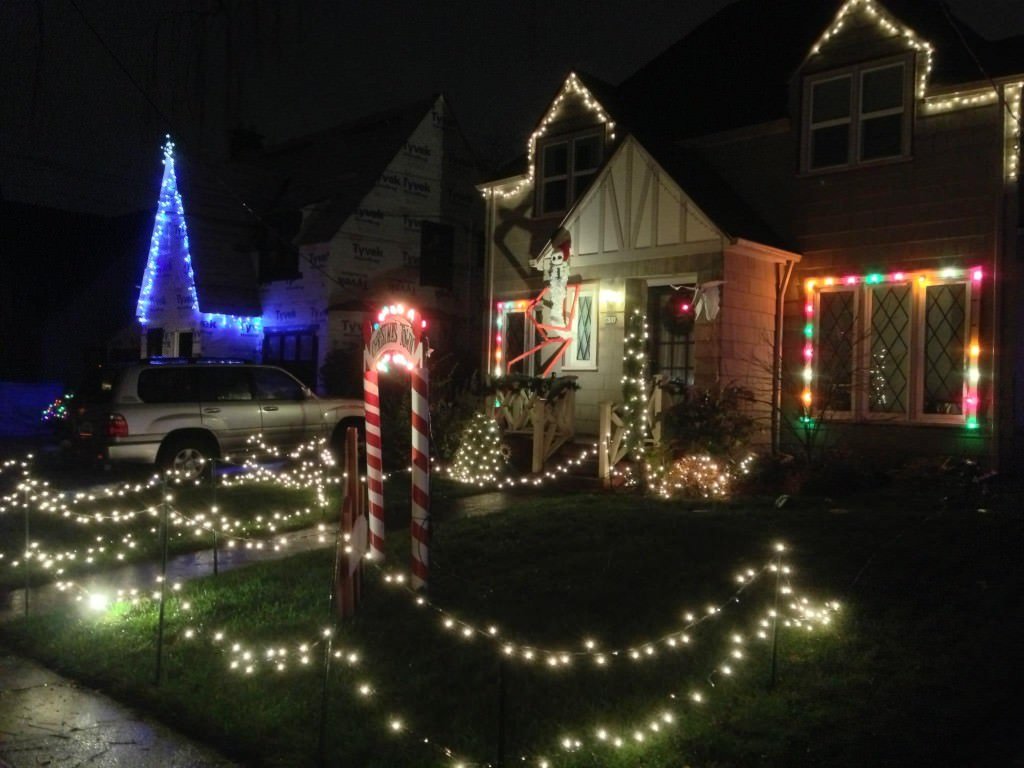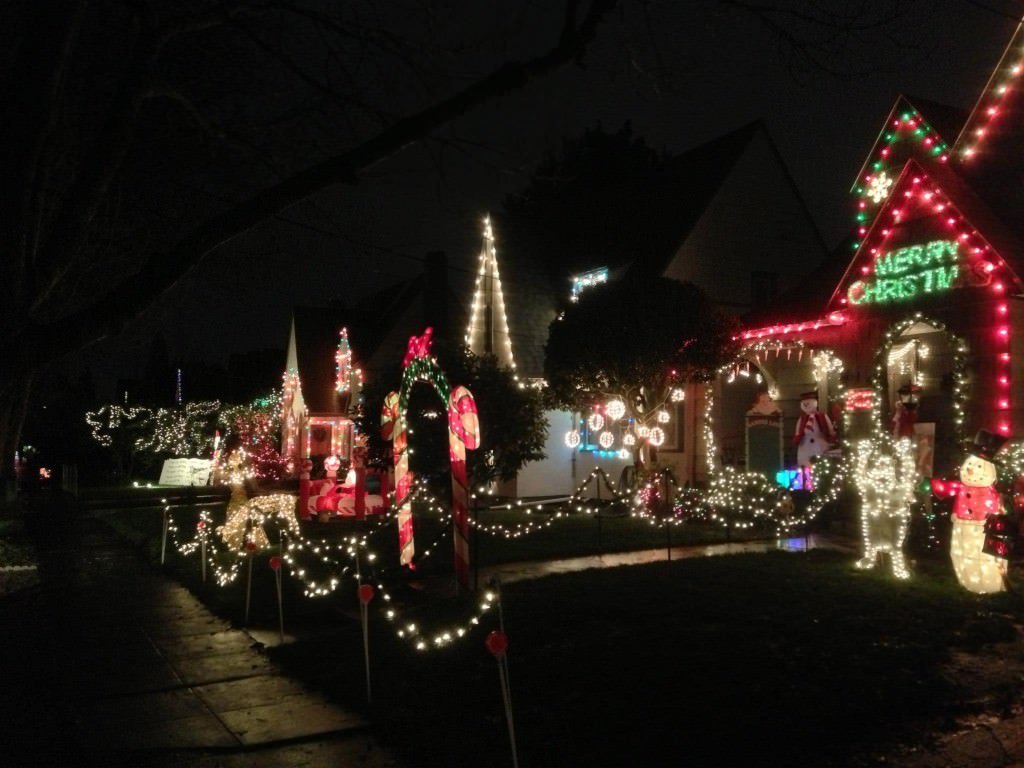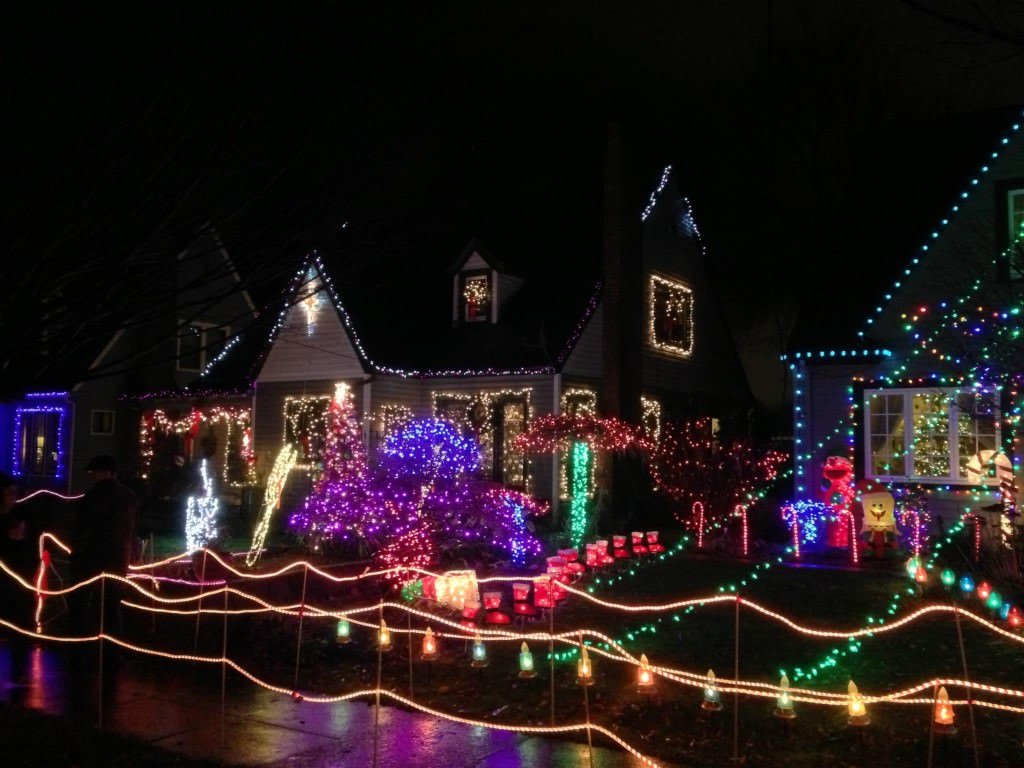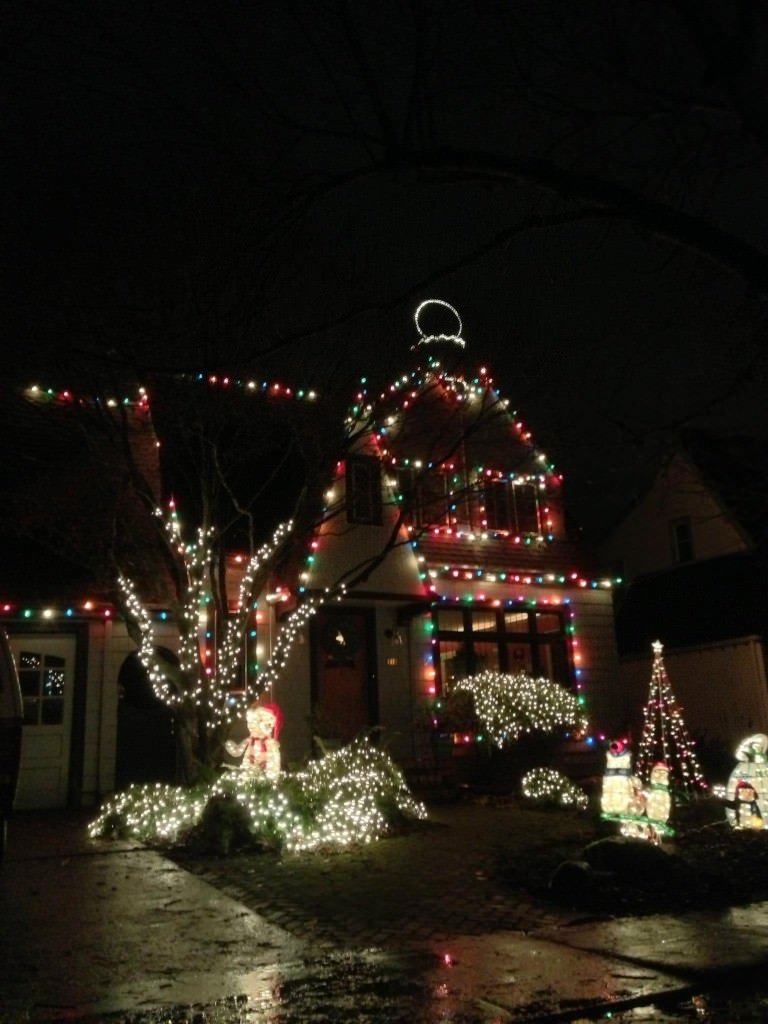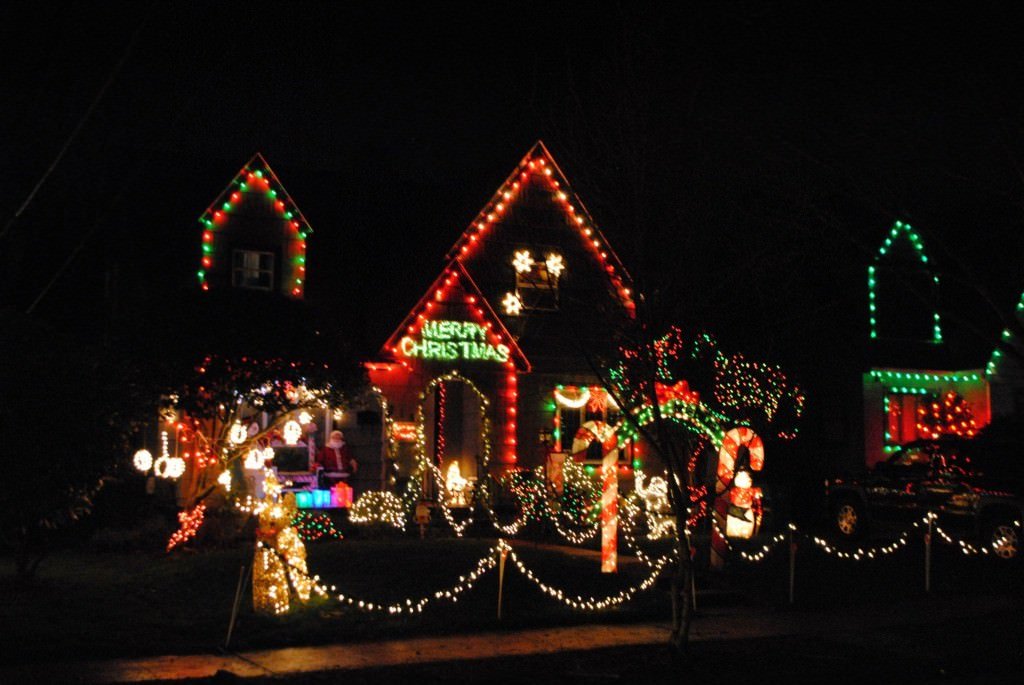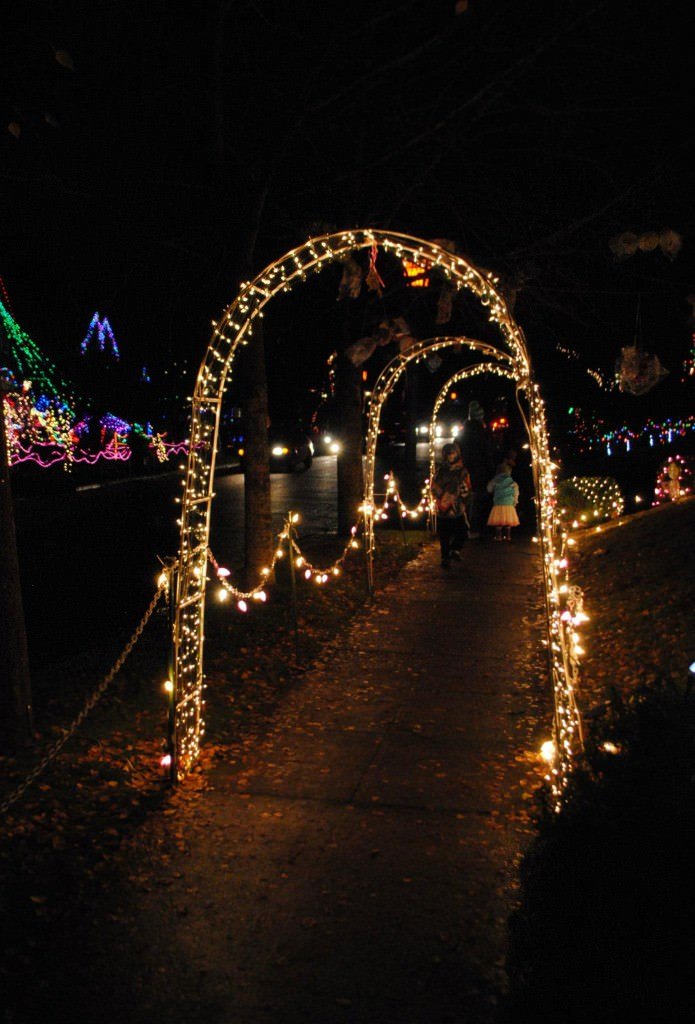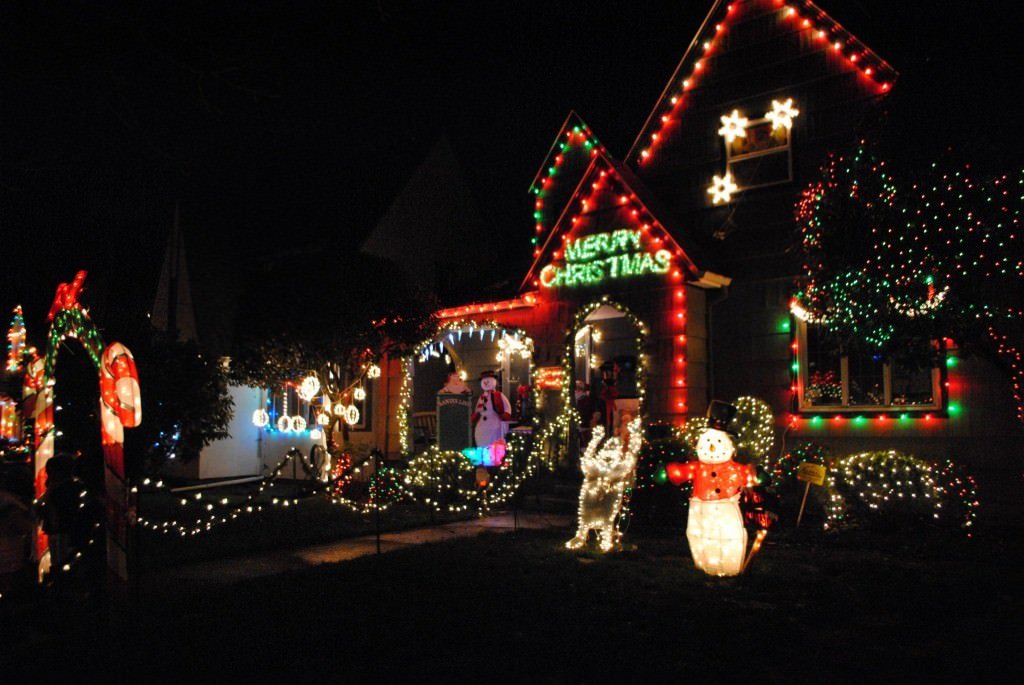 ————————————
Our new Portland Events App for PDX Pipeline is now available for iPhones, Android phones and iPads!
Now, you can have all of the great Portland events from our website in the palm of your hand when you're out on the town.
-————————————
—————————————————–