From our sponsors: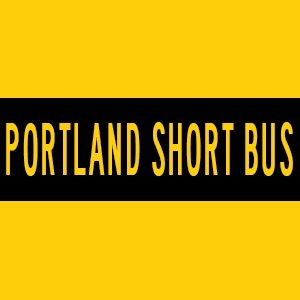 Wastegiving Bar Crawl
November 28, 2014
$35 | 7 p.m. | 21+
Tickets: portlandshortbus.com
This here is a DETOX from turkey and family. What better way to wash away your memories than to imbibe on a short yellow school bus? Sit back, relax, and let Portland Short Bus take you on an epic night of boozing, dancing, and cranking that stereo up to 11. We take our detoxing seriously-this tour is six hours long and we will visi7 5-6 bars along the way. Did I mention you can bring your own adult beverages on the bus? Well you can, so drink your hearts out and let us do the driving.
Guided Tour Includes:
Guide/driver
Picnic basket filled with solo cups, beer/wine openers, cooler (with ice).
Playlist that covers all genres for fun listening music while sipping on the bus.
Drinking/eating privileges on the bus (you may bring your own snacks and beverages on bus, alcoholic or non).
Pre-selected bars chosen by your guide
*Drinks are not included in cost of ticket.
Pick up: The Slammer @7pm
500 SE 8th Ave,
Portland, OR 97214
*Please note that drop off is not the same as meet-up address. We are committed to keeping drunk drivers off the road, and as such, we will not drop intoxicated individuals off at their car. However, final bar will be less than 2 miles away from starting. You may purchase shuttling drop off services at the end of the night for an additional $20 per address.