From our sponsors: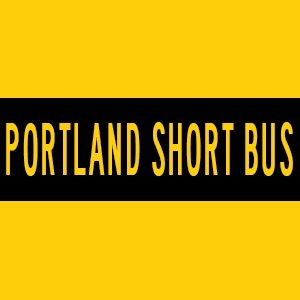 Turkey Detox Urban Wine Tour
November 29, 2014
$65 | 11 a.m. | 21+
Tickets: portlandshortbus.com
Wondering how to escape your crazy, overbearing family? (or maybe that's just my family) Or just need them (OR YOU) intoxicated to be tolerable? Then join Portland Short Bus for a day of wine tasting on our PDX Urban Wine Tour as we amble around visiting local wineries.
Thanksgiving Weekend is a great time to taste what these Urban Wineries have to offer, and tasting fees and snacks are included in price of ticket! This tour is 5 hours long and you never even have to leave the comforts of Portland. Speaking of comforts, did I mention you can drink wine, eat snacks, and listen to tunes on the bus? So come relax, and drink wine on a squeaky short bus- we'll do the driving. Our meet-up and drop off location is at the centrally located restaurant The EastBurn.
Guided Tour Includes:
Guide/driver
Picnic basket filled with plastic wine glasses, beer/wine openers, cooler with ice.
Playlist that covers all genres for fun listening music while sipping wine on bus
Drinking/eating privileges on the bus (no hard alcohol permitted on wine tours)
Price of ticket includes Tasting fees and snacks at all (4) wineries
Participating Wineries:
Pick up/drop off at the EastBurn @11:00am/4:00pm
The EastBurn
1800 E Burnside St Portland, OR 97214
(503) 236-2876
Hungry? Bring your confirmation e-mail to the EastBurn and receive 10% off your meal either before or after the tour.