From our sponsors: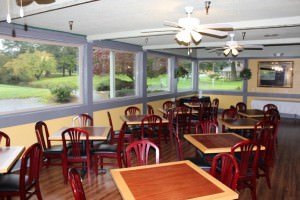 Oregon Wine Garden & History Center
Join the campaign at indiegogo.com
More info: oregonwinegarden.com
Located at near the Charbonneau Golf Club in Wilsonville
The year is 1847..Max and Georgia with their 3 children had just completed the grueling 2,200 mile trek on the Oregon Trail and finally arrived safely in the Oregon Territory in what is now known as Oregon City.
They survived storms, harsh terrain, hardships, and illness in order to have a chance to live their dream of a new home in the wild, wild, west. When asked what they planned to do, their answer was simple; We're going to plant some grapes, and farm the most beautiful place on Earth
Fast forward to the year 2014.
Oregon Wine Garden is the culmination of two years of research, and a celebration of the pairing of Oregon wine and food cultures, offering an experience like no other.
Oregon Wine Garden is: a fabulous restaurant, a wine history center and tasting room, an event space and retail location, and a tour depot to wine country that will become the place to visit again and again..
Oregon Wine Garden has collaborated with many Oregon wineries, participating as charter members, who are donating product as well paying a marketing fee to help with the overall funding and opening…showing their support one grape at a time, so to speak…
We are seeking to raise through crowd sourcing over $100,000 to help open the doors. The founders have paid deposits, negotiated and leased a 10,000 square foot former Restaurant location in the beautiful Charbonneau District of Wilsonville OR, next to the very popular Charbonneau Country Club Public Golf Course. With sweeping views, two levels with outdoor seating..this location is the ideal place for pairing Oregon Wines and great food.
Your pledge helps: create new jobs, support many boutique family owned and operated Oregon winerys, creates a destination for Portland area wine and food enthusiasts and visitors, plus creates a new event venue for non-profit fundraising as well as weddings and more. And best of all..you recieve a great perk for helping to make this happen. Exciting for sure and helps to continue the legacy of the early Wine Pioneers who helped to shape Oregon's Wine Industry into the 4th largest producer of wine in the USA. Cheers!