From our sponsors: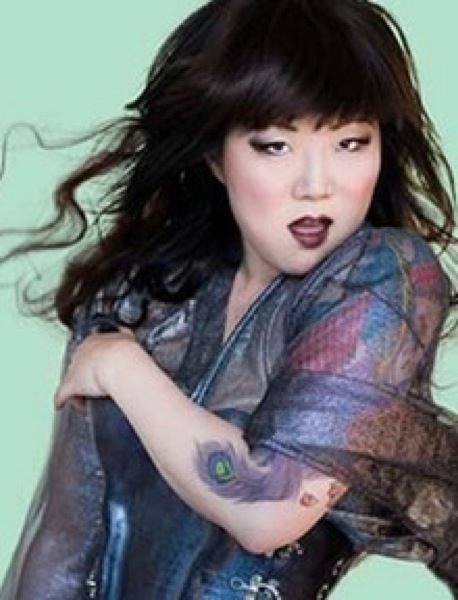 Margaret Cho
November 6-8, 2014
Thursday 8 p.m. , Friday- Saturday 7:30 & 10 p.m. | $27.50-35 | 21+
Tickets: heliumcomedy.com
Helium Comedy Club
1510 S.E. 9th Avenue Portland, OR 97214
(888) 643-8669
Hailed by the New York Times as "Brilliant," Margaret Cho is a force to be reckoned with! Her Notorious C.H.O. Tour in 2001 culminated in a sold-out concert at Carnegie Hall. Margaret embarked on her third sold-out national tour "Revolution" in 2003. Margaret's work includes her own sitcom "All-American Girl," her own Reality TV series "The Cho Show," and her own Broadway show. Tina Fey handpicked Margaret to develop a new show in 2014!
In March of 2003, Margaret embarked on her third sold-out national tour, Revolution. It was heralded by the Chicago Sun Times as "Her strongest show yet!" and the CD recording was nominated for a Grammy for Comedy Album of the Year. In 2005, Cho released Assassin, which The Chicago Tribune crowed "Packs passion in to each punch." The concert film premiered in select theatres and on the gay and lesbian premium channel Here! TV in late 2005.
In 2007, Margaret hit the road with Cyndi Lauper, Debbie Harry and Erasure, along with indie faves The Dresden Dolls and The Cliks, to host the True Colors Tour, benefiting the Human Rights Campaign. A true entertainment pioneer, Margaret also created and starred in The Sensuous Woman, a live variety show featuring vaudevillian burlesque and comedy, which she took for an extended off-Broadway run in the fall.
Margaret returned to TV in 2008 on the VH1 series, The Cho Show. Describing it as a 'reality sitcom,' Margaret said at the time, "It's the closest I've been able to come on television to what I do as a comic." The Cho Show followed Margaret, her real parents, and her eccentric entourage through a series of irreverent and outrageous experiences, shaped by Margaret's 'anything goes' brand of stand-up. It was beloved for the audience it was intended for, the ones who maybe don't quite fit in, who knew Margaret is one of them.