From our sponsors: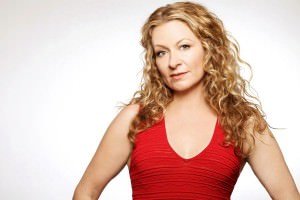 Sarah Colonna
October 30-November 1, 2014
Thursday 8 p.m. / Friday- Saturday 7:30 & 10 p.m. | $15 – 29 | 21+
Tickets: heliumcomedy.com
Helium Comedy Club
1510 S.E. 9th Avenue Portland, OR 97214
(888) 643-8669
Sarah is currently a roundtable regular on the hit late night talk show "Chelsea Lately," and has been for several years. She has also served as a full time writer on "Chelsea Lately," as well as a producer, writer and star of the show's spin-off scripted series "After Lately," also on E!
She can be seen in Michael Rosenbaum's new movie "Back in the Day," alongside Rosenbaum, Nick Swardson, Harland Williams, Morena Baccarin and many others.
She also recently appeared in Diablo Cody's latest movie, "Paradise." Her first book, "Life as I Blow it," debuted at number 5 on the New York Times Bestseller list, followed with a sold out book tour in several major cities in the country. It was also sold to NBC to be developed for television with producers Happy Madison two years in a row. Her second book, "Has Anyone Seen My Pants," is due for release in early 2015. Sarah continues to tour across the country headlining comedy clubs regularly. She's appeared on several other TV shows, including "The United States of Tara," "Scare Tactics," and "Monk," and was a semi-finalist on NBC's "Last Comic Standing."