(Appearance cancelled: Guided By Voices)
Please note!
We are very sad to report that Guided By Voices will not be appearing due to the band breaking up (see band statement below). However, the show will go on, tickets will be honored at the event, and we will be announcing another artist soon.
Those who want refunds may get them at the original point of purchase or by emailing [email protected] or [email protected]
Statement from band: Guided By Voices has come to an end. With 4 years of great shows and six killer albums, it was a hell of a comeback run. The remaining shows in the next two months are unfortunately canceled. Our sincere apologies to those that have purchased tickets and made travel plans. Thanks to everyone who has supported GBV.
———————————————
We are giving away a pair of tickets to Guided By Voices @ Crystal Ballroom on September 26. To win, comment on this post why you'd like to attend. Winner will be drawn and emailed Friday, September 26.
FREE PORTLAND: We give out 100s of $$$ in free tickets every week including to many of the top music and art venues in Portland. Join our newsletter if you like free stuff!
———————————————
From our sponsors: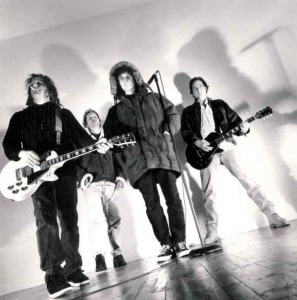 Guided By Voices
as part of "Project Pabst" w/ special guest Stephen Malkmus and the Jicks and Pure Country Gold
September 26, 2014
8 p.m. doors, 9 p.m. show | $25 ADV | 21+
Tickets: crystalballroompdx.com
Lola's Room
1332 W Burnside St, Portland, OR 97209
(503) 225-0047
Inspired equally by jangle pop and arty post-punk, Guided by Voices created a series of trebly, hissy indie rock records filled with infectiously brief pop songs that fell somewhere between the British Invasion and prog rock. After recording six self-released albums between 1986 and 1992, the Dayton, Ohio-based band attracted a handful of fans within the American indie rock underground. With the 1994 release of Bee Thousand, the group became an unexpected alternative rock sensation, winning positive reviews throughout the mainstream music press and signing a larger distribution deal with Matador Records. Despite all of the attention, the band members never changed their aesthetic, continuing to record their albums on cheap four-track tape decks and thereby limit their potential audience, yet that devotion to lo-fi indie rock helped Guided by Voices maintain a sizable cult during the late '90s.
Schoolteacher Robert Pollard formed Guided by Voices in the early '80s. Throughout the group's history, Pollard was at the center, writing the majority of the songs and leading each incarnation of the band. During the '80s, Pollard was frequently joined by his brother Jim, who continued to write songs for the group even after his departure in the late '80s. Guided by Voices didn't become a full-fledged band until guitarist Tobin Sprout and bassist Dan Toohey joined the group in 1985. A year later, the group released an EP, Forever Since Breakfast, on the local indie I Wanna Records. Guided by Voices released their first full-length album, Devil Between My Toes, on their own G Records in 1987; it was followed several months later by Sandbox, which appeared on Halo. Self-Inflicted Aerial Nostalgia was released on Halo in 1989 and Same Place the Fly Got Smashed appeared on Rocket #9 Records in 1990.
In 2010, Pollard assembled what he called a "classic lineup" of 1990's GBV veterans (including Tobin Sprout, Mitch Mitchell, Kevin Fennell, and Greg Demos) to play a show at the Matador Records 21st anniversary festival. The show was well received, and the lineup proceeded to tour again; in 2011, Pollard announced they were working on new material. The following year, GBV released their first new album in eight years, Let's Go Eat the Factory. Making up for lost time, a second new album, Class Clown Spots a UFO, arrived in June of the same year, with a third, The Bears for Lunch, following before the year was out. The reunited band soldiered on in 2013 and dropped its fourth album, English Little League, right on schedule in May, followed shortly by the six-song EP Down by the Racetrack. After a public falling out with drummer Kevin Fennell — who was asked to leave the band in October 2013 following a curious incident in which he attempted to sell his drum kit online for $55,000 — frontman Pollard announced that the group would release its 21st album, Motivational Jumpsuit, with Kevin March behind the drums. The album saw release in February 2014. They continued their resurgence with Cool Planet, scheduled for release just months after Motivational Jumpsuit appeared, after recording 18 tracks during the freezing "polar vortex" weather system that swept through America that winter.
w/ special guest Stephen Malkmus and the Jicks
Mirror Traffic (Aug. 23, Matador Records) is the new Stephen Malkmus and The Jicks album, recorded at LA's Sunset Sound Studios and at the home of the album's producer, Beck.
With the question of a Pavement reunion having been triumphantly answered last year with an Ono-esque "YES", Stephen Malkmus & The Jicks return with their most energized set to date. These 15 songs range from hard-rocking political commentary ("Senator"), to touching, winsome folk ("No One Is"), to virtuosic but melancholy and contrite kiwi pop ("Stick Figures In Love"). The lyrics are as curious as ever but more meaningful than they have been since Crooked Rain, Crooked Rain. "This record," concedes Malkmus dryly, "is relatively approachable."