From our sponsors: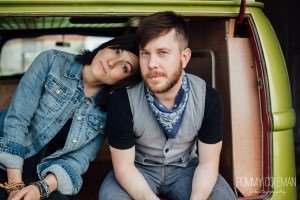 Duos Duet Better!
September 7, 2014
7 p.m. | Free | 21+
More info: Facebook | mcmenamins.com
White Eagle Saloon
836 N Russell St, Portland, OR 97227
(503) 282-6810 | More info: mcmenamins.com
Come out and enjoy performances by 3 of Portland's most dynamic duos!
Promise the Moon – Bred from the rainy streets of Portland, Oregon; this duo weaves together the Celtic inspired acoustic guitar and heart-stopping vocals of Brance Pearson and Maggie Gibson, with an eclectic instrumental line-up of ukelele, mandolin, violin, guitar, light percussion and cello.
Powerhouse – Dylan Thomas Vance and Griff Bear – Whether its whoop-ass songs, pretty songs, or swampy blues tunes, these two are sure to melt faces. Be ready for tight vocal harmonies, amazing fiddle shreddin' and dobro-esque slide guitar stylings that will blow your minds!
Pretty Gritty – the serendipitous joining of the talents of Blaine Heinonen and Sarah Wolff, both born and raised in Montgomery County, MD. Although they originate from different rock bands, fate brought them together at local "open-mic" nights, where it became evident that they shared an interest in writing and performing songs that mix country, rock, blues, and soul. It's said that she brings the "pretty" while he brings the "gritty", combining for an engaging alt-country duo with seducing harmonies and addicting acoustics.
FREE SHOW!!!!!!!
You do NOT want to miss this. Trust us.