From our sponsors: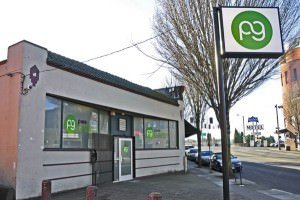 Marijuana is Medicine
August 16, 2014 | 2-3 p.m.
September 16, 2014 | 4:45-5:45 p.m.
FREE | More info: mjismedicine.com
Mulnomah Public Library: Hollywood Branch
4040 NE Tillamook St, Portland, OR 97212
(503) 988-5391
Pure Green Dispensary, Portland's premier destination for marijuana products, will be hosting a free summer lecture series titled "Marijuana Is Medicine" aimed at teaching the community about the benefits of using medical marijuana and how to use the medicine safely and effectively.
"We feel that the community could use some outreach and education around knowing how to use marijuana safely and effectively as well as knowing which kind of medicine can help which ailments", says Matt Walstatter co-owner of Pure Green.
"When new customers come into the store we find that they benefit from one-on-one consultations that not only help them choose the right medicine for their ailments but also teach them how the various forms of medical marijuana work. New patients may not be aware that when used incorrectly, medical marijuana has the potential to cause undesirable side effects. For this reason we are excited to offer a summer lecture series teaching the community about this powerful medicine."
Medical marijuana comes in many forms, from flowers to concentrates to edibles. Pure Green will provide information about all of these–what form of medicine works best for particular ailments, what they each look like, how to use them properly and how much they cost. They also plan to discuss matters like dosage and side effects so that people can make informed choices about when, whether and how to use medical marijuana.
Additionally, the Aurora Clinic will be on hand to answer questions about obtaining an Oregon Medical Marijuana Program (OMMP) card and to help new cardholders with any questions they may have.