From our sponsors: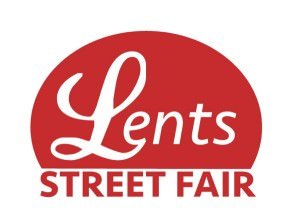 2014 Lents Street Fair
July 27, 2014
1-8 p.m. | Parade @ 12:15 p.m.
More info: lentsstreetfair.com
SE 91st Ave from Foster to Reedway
The Street Fair will embrace the quirkiness of Portland and Lents itself and will feature many family friendly events. Following is a partial list of the various elements of the day:
"Founder's Day" parade to honor the diversity and history of Lents
Chances to see and learn about the Belmont Goats
Chicken beauty contest featuring the finest fowl Lents has to offer
Food vendors that embrace the culture of Lents
Dozens of arts and crafts vendors
International Folk Music
Bridgetown Brass Band
Fun carnival style games for kids
Authentic German Beer from Lents' forthcoming brewpub
Face painting
Free basic bike repairs
Lents historical display
Family photo booth
The Lents Neighborhood Association is proud to partner with sponsors including One Pacific Coast Bank Foundation, the Portland Development Commission, Lents Grown and more to present the Lents Street Fair.
Please see lentsstreetfair.com for more information on activities and to sign up to be involved.