We are giving away a pair of tickets to The Best of Jethro Tull Performed by Ian Anderson @ 2014 Maryhill Winery Summer Concert Series on September 13 . To win, comment on this post why you'd like to attend. Winner will be drawn and emailed Monday, September 8 .
FREE PORTLAND: We give out 100s of $$$ in free tickets every week including to many of the top music and art venues in Portland. Join our newsletter if you like free stuff!
———————————————
From our sponsors: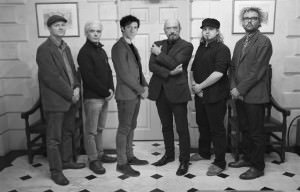 The Best of Jethro Tull Performed by Ian Anderson
September 13, 2014
Doors 6 p.m. / Show 8 p.m. | $44 – $95 | All Ages
Tickets: www.maryhillwinery.com
Maryhill Winery & Amphitheater
9774 Washington 14 Goldendale, WA 98620
(877) 627-9445 | More Info:www.maryhillwinery.com
Located along the Washington border of the Columbia River Gorge, just 100 miles east of Portland, Ore., Maryhill Winery is lauded as one of the top destination wineries and most scenic music venues in the Pacific Northwest. With seating for 4,000 built into the natural slope of the outdoor lawn, Maryhill has been a popular summer hotspot for nearly a decade and continues to add new attractions, such as four world-class bocce courts and a Reserve Room, to make it the fifth most-visited winery in the state.
Ian Anderson
Legendary prog pioneer Ian Anderson released a new studio album Homo Erraticus on April 15 on his own Calliandra Records, distributed by Kscope…. The album continues with the story of Anderson's favorite enfant terrible Gerald Bostock.
Ian and his band (guitarst Florian Opahle, bassist David Goodier, keyboardist John O'Hara and drummer Scott Hammond) will be touring the United States this September through November.
In 1972 Ian's band Jethro Tull released the iconic concept album Thick As A Brick, based on a poem by the then eight year old Gerald Bostock in 2012. As many fans wondered what might have befallen the character, Ian Anderson decided to explore the different paths Gerald's life might have taken in his 2012 album, Thick As A Brick 2.
Following a forty year political career, Gerald Bostock reunited with Anderson taking the role of tour manager on a string of shows. 'Homo Erraticus' marks Gerald's return to songwriting, and is based on an unpublished manuscript by amateur historian Ernest T. Parritt (1865-1928).
In Homo Erraticus, Parritt examines key events of British history with a string of prophecies stretching to the current day and the future. Visions of past lives caused by the delirium of malaria generate the characters through whose eyes the stories are told, including a nomadic Neolithic settler, an iron Age blacksmith, a Christian monk, a turnpike innkeeper and even Prince Albert.
The album release will be followed by an extensive UK tour, where Homo Erraticus will be performed in its entirety followed by a selection of Tull classics updated with video and theatrics.
Ian Anderson recently won The Prog God Award from Prog Magazine, celebrating the innovators of rock who have inspired generations and carved a way for others to be at their creative best. There is no one who has pushed the boundaries more than Ian Anderson, who to this day remains immersed in his love for the music.
Fronting seminal Prog outfit Jethro Tull and performing simply under his own name, Ian Anderson has performed in more than 54 countries over 45 years; he is widely considered an icon of the genre and is recognised as the protagonist of the flute in rock music. With over 60 million albums sold in its career, Tull has been characterised by Anderson's trademark acoustic textures created with ethnic flutes and whistles together with acoustic guitar and the mandolin family of instruments. In many recent shows, Anderson has played with orchestras, string quartets and featured soloists. His eclectic acoustic performances are also a hit with fans of the progressive genre.
About Maryhill Winery
Established in 1999 by Craig and Vicki Leuthold, Maryhill Winery is the 10th largest winery in Washington state and produces 90,000 cases annually. Nestled among rows of vines along the stunning Columbia River in Goldendale, Wash., Maryhill is a popular destination for wine tastings, tours and special events, with an adjacent 4,000-seat outdoor amphitheater that hosts a world-class summer concert series and free live music on the vine-covered terrace every weekend (Memorial Day – September). Maryhill's 3,000 sq. ft. tasting room and 1,200 sq. ft. Reserve Room draw more than 75,000 wine enthusiasts from around the globe each year, ranking among the top five most visited wineries in the state. Maryhill sources more than 30 different varietals of grapes from some of the most highly-regarded vineyards in the state, producing nearly 40 different wines, and has claimed more than 2,000 awards since its first vintage in 2001.