From our sponsors: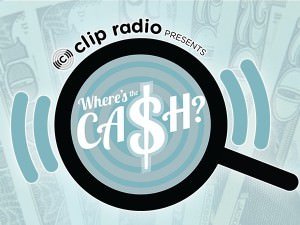 Clip Radio App's "Free Cash" Craze
June 6, 2014
More info: YouTube.com

Download the free Clip Radio app for iOS or Android
On Friday, June 6th, Clip Radio is bringing the "Free Cash" craze to Portland. With the annual Rose Festival underway, Clip is adding some excitement to the festivities by giving away $1,000 to the people of Portland.
Clip will hide the cash at one of the Rose Festival events and post clues throughout the day as to where the cash is hidden.
The first clue will be posted in the app at 8am on Friday, with additional clues posted at 9am, 10am, 11am and 12pm. The $1,000 will be up for grabs after the final clue.
Anyone who wants to participate can download the free Clip Radio app for iOS or Android and look for the first clue on Friday morning. You can also follow @ClipRadio and the cash craze with #FreeCashPDX on Twitter.