From our sponsors: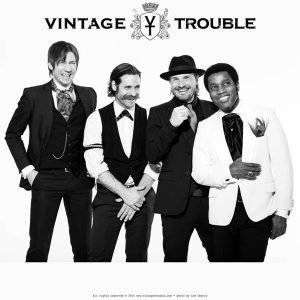 KINK on the Waterfront
May 24 & 25, 2014
Doors 5:30 p.m. / Show 6:30 p.m. | $25 Show or $45 Weekend Pass | All Ages
Tickets: kink.fm
Tom McCall Waterfront Park
SW Naito Pkwy, Portland, OR 97204
On the heels of a highly successful show in 2013 which featured Edward Sharpe and The Magnetic Zeros, Fitz and the Tantrums, little hurricane and Sons of Fathers; KINK unveils its 2014 lineup, which will feature 2 days of music over Memorial Day Weekend.
KINK is teaming up with the Portland Rose Festival for two nights of great music as part of the RoZone Concert Series.
This year's concerts will be in the RoZone, the Portland Rose Festival's premiere outdoor entertainment venue at Tom McCall Waterfront Park at 6:30pm – doors at 5:30pm – on Saturday, May 24 and Sunday, May 25. Tickets for each show are $25 in advance and $30 day of show. Tickets go on-sale Monday, March 31, 2014 at 10am at www.kink.fm and all Ticketmaster locations. Ticket price includes admission into Rose Festival CityFair on the day of the concert. All ages are welcome to attend these great shows.
This "KINK at the Waterfront" concert will feature:
Saturday May 24
Vicci Martinez
Marc Broussard
Vintage Trouble
Sunday May 25
Valerie June
Scars on 45
Capital Cities
Vintage Trouble
Vintage Trouble formed in 2010 out of the ashes of a few other bands, and not by chance, Ty Taylor (vocal) and Nalle Colt (guitar) teamed up with drummer Richard Danielson and bassist Rick Barrio Dill. They entered The Bomb Shelter Studio, recorded an album's worth of material in three days, which was intended to be demos and ended up being pressed into CDs. The Bomb Shelter Sessions became Vintage Trouble's first album. Selling it at their gigs was easy and not surprisingly so were the calls to feature their music in several commercial media. With a unified decision to stay in Los Angeles to build their musical foundation as a band, weekly residences in the area lead to a large assembly of fans in a short amount of time. These fans became known as the "TroubleMakers." It was that underground buzz that lead to legendary manager Doc McGhee taking notice and signing Vintage Trouble to his roster after hearing only a single chorus. Doc's first order of business became breaking the band in England, right away. Their first venture overseas resulted in a similar groundswell with Music Weekly naming them 2011 Breakout Artist of the Year and HMV hailing them as their "Next Big Thing."
Capital Cities
Ryan Merchant and Sebu Simonian, the front men behind the breakout alt-dance group Capital Cities, are a success story spawned by the loyal fans that has continued to blossom. The Los Angeles-based act took both the blogosphere and the shores of California by storm with their self-titled debut EP, out now on Capitol Records/Lazy Hooks. Their electronic-infused pop rock represents all that is right in modern music making, and makes the perfect soundscape for a day at the beach, or a night in the dark part of town, as long as you're ready to dance. "Safe and Sound," the first single, is uplifting, sincere, catchy, and, like all their songs, full of heart. The duo sings in unison: "You could be my luck… Even if the sky is falling down, I know that we'll be safe and sound" — offering up an inviting message of hope.
Marc Broussard
Broussard's high octane take-off uses no formula at all. Instead he offers a blend of abilities, styles and enthusiasms uniquely adapted to himself on his debut album, Carencro. He calls himself "a white boy singing soul music." But that's deceptive because his music draws from everything he's absorbed. "I feel like I've melded a bunch of things together that people haven't focused on for a long time." In his songs can be heard influences and accents ranging from soul men like Stevie Wonder and Brian McKnight to Louisiana icons like Johnny Allan and G.G. Shin to road warriors like Dave Matthews. What Broussard takes from all of this is a sense of craft and above all, great depth of feeling. That's what makes him so soulful. Well, that and his husky baritone with a range similar to Wonder, or another influence, Donny Hathaway. Like them, Broussard moves up and down the scales without any sign of effort—the hard work he puts into his music isn't meant to show. When it comes to music, Broussard is like a bayou rendition of The Natural.
Scars on 45
Making music was the furthest thing from Scars on 45 co-founder Danny Bemrose's mind until the professional soccer player for England's Huddersfield Town F.C. broke his foot at 21 and his world came crashing down. "I was in limbo, without knowing what to do with myself," he says. It wasn't the first time that fate would intervene in the band's formation. Danny put down the soccer ball and picked up for his father's guitar. "I'm quite an obsessive person. I became kind of addicted," he says. "I used to lock myself away to write songs and record on four-track recorder." Those early years led to the creation of Scars on 45, a quintet from Bradford, England, that combines the gentle melodic intensity of Snow Patrol or Keane with the added allure of co-ed vocals. Tension, often propelled by drummer Chris Durling's insistent beat, builds throughout the songs as the emotional ante rises. Hearts are broken and seldom rendered whole again before new wounds pierce through.
Vicci Martinez
A lot can happen in a few years, but if you just say yes to the possibilities, you never know where it will take you…and this is true with Vicci Martinez. In 2010, Vicci opened her horizon and started to say yes to things that were different and slightly uncomfortable but she knew she had to get out of her comfort zone to get to the next level. She started with a new management company and was presented with the option to be on Season 1 of the new NBC show The Voice and said yes. She took all of the challenges the show brought and pushed through and thrived, going all the way to win on Team CeeLo and coming in 3rd place overall.
Valerie June
"It's been a long night if that's what happened," Valerie June laughs when asked about her seemingly overnight breakout in the UK. By the time she released her debut album, Pushin' Against A Stone, the Tennessee native had already performed on Later… with Jools Holland, sung a stunning duet with Eric Church at the ACM Awards, toured with Jake Bugg, graced spreads in top music and fashion magazines, and earned some of the year's most glowing reviews. But June traveled a long road to the remarkable moment at which she now finds herself. "I feel like my whole life I've always had a stone I've been pushing," she says, explaining the record's title. "Some days it's a good thing to have, like a best friend, and sometimes it's your worst enemy. In the case of this record, I had so many friends helping me move the stone."