From our sponsors: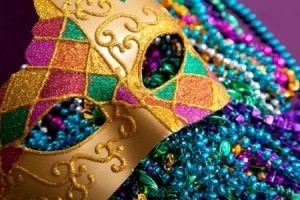 Mardi Gras! Portland Style
March 1, 2014
7 p.m. | $20 | 21+
More info: shanghaiportland.com
Calling all bead loving, mask bearing, wild disciples of Mardi Gras and the spirit of imbibing! This Sat. night on ye ol' Shanghai Party Bus will surely be a riot's worth of fun.  Come frolic with us!
You don't want to be hanging out in the street on Mardi Gras weekend, people. Well, because it's not Bourbon Street, it's not New Orleans, and they will lock you up for drinking on the street here! BUT we can still celebrate it Portland style!!
Skip out on the street nuttiness and join our party on wheels to several venues on our mission to find the Mardi Gras spirit around the city. As always, on our party bus you'll meet loads of amazing people, go places you didn't know existed, and have to worry about nothing.
You bring your purple, green, and gold and your craziest self…we'll supply the beads, and together we'll make Mardi Gras Magic!
We'll send you the centrally located meetup spot that's near public transportation, but first you gotta beat everyone else to snagging a ticket because this is going to be one wild ride!