From our sponsors: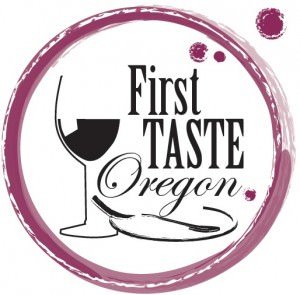 First Taste Oregon 2014
January 24-25, 2014
Friday: 4-10 p.m. | Saturday: Noon to 10 p.m.
General $10, VIP 2 Day $30, VIP 1 Day $20
More info: firsttasteoregon.com
Oregon State Fairgrounds Columbia Hall
2330 NE 17th, Salem, OR 97301
First Taste Oregon is a Festival celebrating the first taste of the new year and happens in Columbia Hall at the Oregon State Fairgrounds in Salem the 24 and 25 of January. 'First Taste' is the new name for what had been known as the Oregon Wine and Food Festival which started 30 years ago in the same location.
There are over 130 vendors in the Festival featuring Oregon wine, craft brews, culinary, distilled spirits, Northwest artists and art and live music over the two day run. Along with tastings, samplings and various food products there are also full meals from 6 Oregon caterers and area restaurants. There is also a full schedule of entertainment and educational things to do and see including mixology and chef demonstrations.
This is the second year distilled spirits have been able to offer tastes and sell hard alcohol in a festival environment. Attendees can purchase samples of wines, beers and distilled spirits as well as buy those products by the bottle to take home and enjoy. There are also a number of culinary booths with spices, chocolates, jellies, jerky, oils & vinegars, cheeses and more to be sampled. First Taste also features several Oregon artists and their art as well as a variety of lifestyle products for the home throughout the show.
The entire list of vendors, chef and mixology demonstrations and music schedule will be posted on line at www.firsttasteoregon.com. Admission to the Festival is $10 for general admission, $8 for seniors over 60, or $25 for a VIP admission that is good for both days admission, a free event glass and complimentary tastes from various vendors in the event. There is also a VIP lounge area with snacks and samples.
Doors open Friday at 4pm and on Saturday at noon. The event closes both nights at 10pm. Parking is free.