We are giving away a pair of tickets to Amos Lee @ Arlene Schnitzer Concert Hall on February 16. To win, comment on this post why you'd like to attend. Winner will be drawn and emailed Friday, January 31.
FREE PORTLAND: We give out 100s of $$$ in free tickets every week including to many of the top music and art venues in Portland. Join our newsletter if you like free stuff!
———————————————
From our sponsors: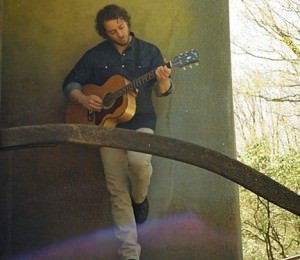 Amos Lee
February 16, 2014
Doors 7 p.m. / Show 8 p.m. | $43.50 – $57
Tickets: portland5.com
Arlene Schnitzer Concert Hall
1037 SW Broadway, Portland, Oregon 97205
(503) 248-4335
"I enjoy the unplanned things that happen in the studio," says Amos Lee. "The shapes that things take, the manipulation of sounds—it's a learning process for me. I can't do that when I'm just writing on my guitar. Usually, the stuff you like the most wasn't what was planned anyway, so I try not to put too much pressure on it because then the fun leaves."
For his fifth album, Mountains Of Sorrow, Rivers Of Song, Lee took a different path for the recording; he worked in a new city with a new producer, while, for the first time, he brought his touring band into the studio with him. The twelve songs that resulted—the follow-up to 2011's chart-topping Mission Bell—bring Amos into new sonic territory, while retaining the trenchant impact of the scenes, characters, and stories in his writing.
This album arrives a full ten years after Amos Lee first signed with Blue Note Records and began a career that continues to grow and surprise. With the release of his self-titled debut in 2004, the Philadelphia-born former schoolteacher immediately earned the attention of not only the press and discerning music fans, but also of his fellow artists. He has toured with legendary artists like Bob Dylan and Paul Simon, collaborated with Norah Jones and Lucinda Williams, and been regularly touted as a favorite songwriter and performer by the likes of The Band Perry and Lady Antebellum.
Though Amos says that his primary strategy has always been to keep things as simple as possible, he knew that there was one thing he required for Mountains Of Sorrow, Rivers Of Song, which was to record with the musicians he has been taking on the road. "I wanted to play these songs with people that I trust musically, and stay open to where it took us," he says. "The touring band works really hard, they're really musical, they're a good hang, so it was cool to hole up for a few weeks and experience it together. In the singer-songwriter world, it can be sort of a solitary creative process, so it's good to collaborate with people and bring songs to life together."
The songs were almost all cut live, in just a few takes. The album was the first project to be recorded in a brand-new studio, built in a converted church in Nashville by producer Jay Joyce (Emmylou Harris, Little Big Town, Eric Church). Adding new textures and treatments to the sound, Joyce introduced a broader palette to Amos's work, creating a richness and a variety that's never distracting or self-conscious.
"Jay brings a musicality, a different kind of ear," says Amos. "He definitely hears things in ways that I don't, and brings out extra dimensions in the songs. He also brings a voice of reason, where he can step back from the particulars and get to the essence of an actual take."
The singer points to the song "Plain View" as an example of Joyce's contribution. "The instrumentation led to a lot of the discovery," Lee says "We used a mandi-cello, a recorder, this funky box bass drum, and then in post-production, Jay put some really interesting touches on there. In the moment, I'm never that concerned with where it's going to end up—I know that we'll figure it out, and the recording will tell you the truth anyway."
Making Mountains Of Sorrow, Rivers Of Song in Nashville solidified Amos Lee's relationship to a community that has embraced him warmly. He has worked alongside country artists from Sugarland to Willie Nelson (who called Lee "an exceptional artist, unique to his generation") and, perhaps most notably, he teamed up with the Zac Brown Band on their single "Day That I Die."
"It's a good place to make a record," says Amos. "There's good places to eat, the people are friendly, there's less distraction. I've always enjoyed it down there, so I thought I'd bring my guys and see how a bunch of Philly guys fit in."