From our sponsors: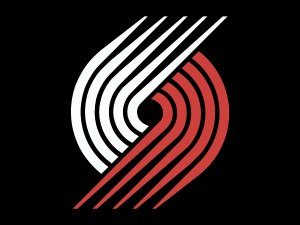 Watch Portland Trail Blazers
More info: thegoodfoot.com

The Goodfoot
2845 SE Stark St Portland, OR 97214
(503) 239-9292
We've got something exciting rolling out tonight… We're going to have the Trailblazers game on our large HD projection screen upstairs!
We'll be doing this for the remainder of the Trailblazers season. Join us on January 17 as the Trailblazers meet the San Antonio Spurs and you'll have a chance to win 2 tickets to next Thursday's game against the Denver Nuggets!
Happy Hour runs from 5 to 9pm with fantastic food & drink specials ($2 off pitchers of craft beer, $1 off infused cocktails and $5 food specials), game time is 5:30pm and of course… It's free (21 & over) so come on down!
Blazers Schedule
January
Opponent
Time
Local TV
Nat TV
Radio
Fri 17
@ San Antonio

AT&T Center, San Antonio, TX

5:30 PM
CSNNWHD
AM 620 Portland
Sat 18
@ Dallas

American Airlines Center, Dallas, TX

5:30 PM
CSNNWHD
AM 620 Portland
Mon 20
@ Houston

Toyota Center, Houston, TX

5:00 PM
AM 620 Portland
Tue 21
@ Oklahoma City

Chesapeake Energy Arena, Oklahoma City, OK

5:00 PM
CSNNWHD
AM 620 Portland
Thu 23
vs Denver  

Moda Center, Portland, OR

7:30 PM
AM 620 Portland
Sat 25
vs Minnesota  

Moda Center, Portland, OR

7:00 PM
CSNNWHD
NBATV
AM 620 Portland
Sun 26
@ Golden State

ORACLE Arena, Oakland, CA

6:00 PM
KGWHD
AM 620 Portland
Tue 28
vs Memphis  

Moda Center, Portland, OR

7:00 PM
CSNNWHD
AM 620 Portland
————————–
February
Opponent
Time
Local TV
Nat TV
Radio
Sat 1
vs Toronto  

Moda Center, Portland, OR

7:00 PM
CSNNWHD
AM 620 Portland
Mon 3
@ Washington

Verizon Center, Washington, DC

4:00 PM
CSNNWHD
AM 620 Portland
Wed 5
@ New York

Madison Square Garden, New York, NY

4:30 PM
CSNNWHD
AM 620 Portland
Fri 7
@ Indiana

Bankers Life Fieldhouse, Indianapolis, IN

4:00 PM
CSNNWHD
AM 620 Portland
Sat 8
@ Minnesota

Target Center, Minneapolis, MN

5:00 PM
CSNNWHD
AM 620 Portland
Tue 11
vs Oklahoma City  

Moda Center, Portland, OR

7:00 PM
CSNNWHD
AM 620 Portland
Wed 12
@ L.A. Clippers

Staples Center, Los Angeles, CA

7:30 PM
CSNNWHD
AM 620 Portland
Wed 19
vs San Antonio  

Moda Center, Portland, OR

7:00 PM
CSNNWHD
AM 620 Portland
Fri 21
vs Utah  

Moda Center, Portland, OR

7:00 PM
CSNNWHD
AM 620 Portland
Sun 23
vs Minnesota  

Moda Center, Portland, OR

6:00 PM
CSNNWHD
AM 620 Portland
Tue 25
@ Denver

Pepsi Center, Denver, CO

6:00 PM
CSNNWHD
AM 620 Portland
Wed 26
vs Brooklyn  

Moda Center, Portland, OR

7:00 PM
CSNNWHD
AM 620 Portland
————————–
March
Opponent
Time
Local TV
Nat TV
Radio
Sat 1
vs Denver  

Moda Center, Portland, OR

7:00 PM
KGWHD
NBATV
AM 620 Portland
Mon 3
vs L.A. Lakers  

Moda Center, Portland, OR

7:00 PM
KGWHD
AM 620 Portland
Wed 5
vs Atlanta  

Moda Center, Portland, OR

7:30 PM
CSNNWHD
AM 620 Portland
Fri 7
@ Dallas

American Airlines Center, Dallas, TX

5:30 PM
CSNNWHD
AM 620 Portland
Sun 9
@ Houston

Toyota Center, Houston, TX

4:00 PM
KGWHD
AM 620 Portland
Tue 11
@ Memphis

FedExForum, Memphis, TN

5:00 PM
CSNNWHD
AM 620 Portland
Wed 12
@ San Antonio

AT&T Center, San Antonio, TX

6:30 PM
CSNNWHD
AM 620 Portland
Fri 14
@ New Orleans

New Orleans Arena, New Orleans, LA

5:00 PM
CSNNWHD
AM 620 Portland
Sun 16
vs Golden State  

Moda Center, Portland, OR

6:00 PM
KGWHD
AM 620 Portland
Tue 18
vs Milwaukee  

Moda Center, Portland, OR

7:00 PM
CSNNWHD
AM 620 Portland
Thu 20
vs Washington  

Moda Center, Portland, OR

7:00 PM
CSNNWHD
AM 620 Portland
Sat 22
@ Charlotte

Time Warner Cable Arena, Charlotte, NC

4:00 PM
CSNNWHD
AM 620 Portland
Mon 24
@ Miami

American Airlines Arena, Miami, FL

4:30 PM
CSNNWHD
AM 620 Portland
Tue 25
@ Orlando

Amway Center, Orlando, FL

4:00 PM
CSNNWHD
AM 620 Portland
Thu 27
@ Atlanta

Philips Arena, Atlanta, GA

4:30 PM
CSNNWHD
AM 620 Portland
Fri 28
@ Chicago

United Center, Chicago, IL

5:00 PM
CSNNWHD
AM 620 Portland
Sun 30
vs Memphis  

Moda Center, Portland, OR

6:00 PM
KGWHD
NBATV
AM 620 Portland
————————–
April
Opponent
Time
Local TV
Nat TV
Radio
Tue 1
@ L.A. Lakers

Staples Center, Los Angeles, CA

7:30 PM
AM 620 Portland
Fri 4
vs Phoenix  

Moda Center, Portland, OR

7:00 PM
CSNNWHD
AM 620 Portland
Sun 6
vs New Orleans  

Moda Center, Portland, OR

6:00 PM
CSNNWHD
AM 620 Portland
Wed 9
vs Sacramento  

Moda Center, Portland, OR

7:00 PM
CSNNWHD
AM 620 Portland
Fri 11
@ Utah

EnergySolutions Arena, Salt Lake City, UT

6:00 PM
KGWHD
AM 620 Portland
Sun 13
vs Golden State  

Moda Center, Portland, OR

6:00 PM
CSNNWHD
AM 620 Portland
Wed 16
vs L.A. Clippers  

Moda Center, Portland, OR

7:30 PM
KGWHD
AM 620 Portland