From our sponsors: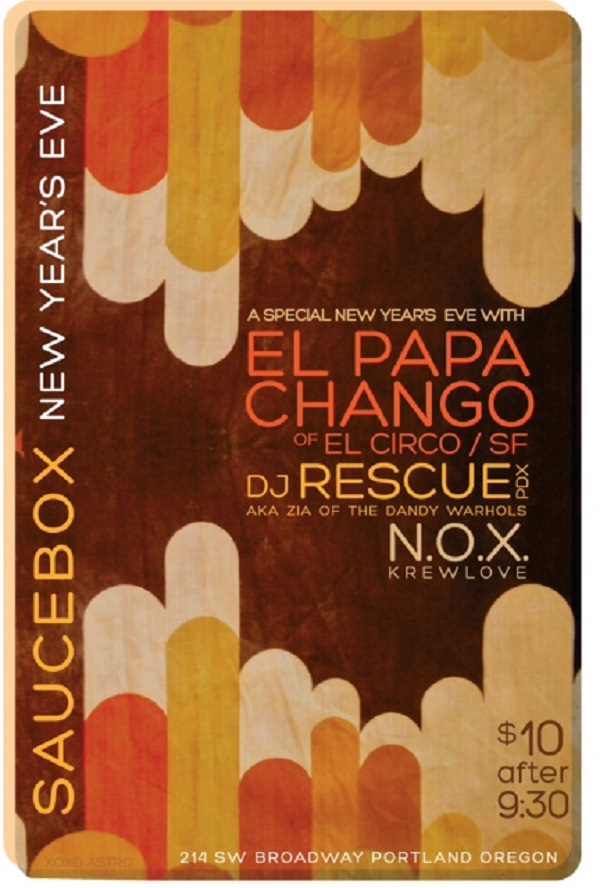 New Years Eve Celebration
December 31, 2013
$10 after 9:30 p.m. | 21+
More info: saucebox.com | Facebook
Saucebox
214 SW Broadway, Portland, OR 97209
(503) 241-3393
Legendary New Year's Eve Parties gets a new chapter at Saucebox on December 31st, with this years superstar DJ lineup: DJ Rescue (aka Zia McCabe of The Dandy Warhols), N.O.X., and from San Francisco; EL PAPA CHANGO. Get in the door at Saucebox before 9:30 and you won't pay the $10 cover. Dance! Dance! Dance ! 21 and over. $10 cover after 9:30 pm.
Friend us on Facebook. Some old friends and some new friends will be added to our guest list. Lucky friends skip the line and skip the cover.