From our sponsors: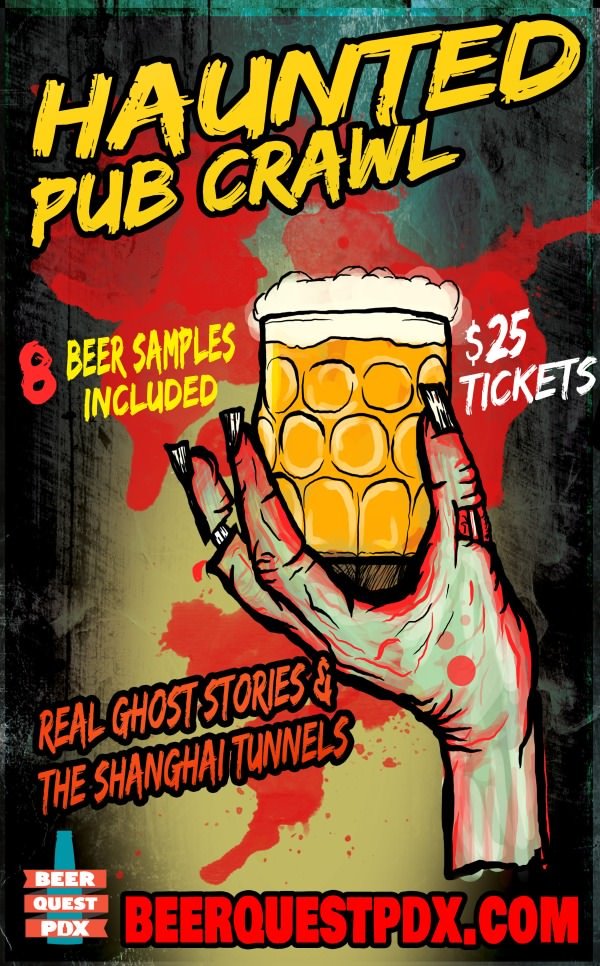 BeerQuest Haunted Pub Crawl & Ghost Tour
November 22, 23, 28, 29, 30
8 p.m. | $25 | 21+
Tickets: beerquestpdx.com
This is your last chance to meet ghosts and drink local microbrews on BeerQuest's Haunted Pub Crawl & Ghost Tour.  Get out of the house, ditch the in-laws, and come experience Portland's best pub crawl.
This guided tour visits Portland's most notoriously haunted bars in the historic Old Town District and beer is included! Your expert paranormal guide will introduce you to the ghosts that haunt Old Town, explain how they died, and where they have been seen most recently.
Guests journey back in time to Portland's early days, when the lawless city was filled with shanghaiing, murder, brothels, drug dens, corrupt police and more.  Hear fascinating stories about the common practice of kidnapping unsuspecting sailors, known as Shanghaiing, and the notorious Shanghai Tunnels, one of America's most haunted places.
The tour lasts 2.5 hours and includes 7 delicious local craft beer samples per person. The pub crawl visits Kells Irish Pub, Old Town Pizza, and Shanghai Tunnel Bar. All guests must be 21+.
Crawls fill up fast so book today at www.beerquestpdx.com.