From our sponsors: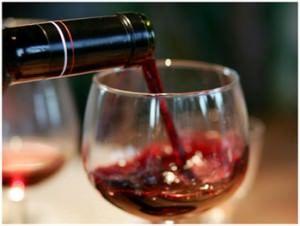 Buy A Case of Wine, Get A Timbers Playoff Ticket!
November 3, 2013
Beginning at 10 a.m. visit www.wine30bar.com to make your purchase!
Wine:30
10835 SE Main St Milwaukie, OR 97222
(503) 654-4595
Wine:30 is proud and excited to offer one free Portland Timbers playoff ticket for November 7th, 2013 for every select case purchased.
Case purchases are only available through Wine:30 online store starting on Sunday November 3rd at 10 a.m. visit www.wine30bar.com to start your purchase. Purchases are available for pickup only as of Wednesday November 6th after 4 p.m.
Stock up on your wines for the holidays, gifts, or for your own enjoyment – only 5 cases (tickets) are available. These tickets are together so if you would like to purchase more than one case your FREE tickets will be together.
Rest assured:
At Wine:30 we are not bloating the retail prices to double or triple the value, but are giving fair retail prices for each bottle – there are no hidden surprises and we are proud to share, sell, and drink, the wines selected for your case.
Each case includes one or more bottles of the following:
Flowers, Sonomoa Coast, Chardonnay
Hall, Napa Valley, Cabernet Sauvignon (produced by Kathryn Hall) seriously – I LOVE this wine!
Viridian RESERVE white label (not the normal one), Willamette Valley, Pinot Noir
Spellbound, California, Petit Sirah
Revelry, Walla Walla, Rose
Poujol Vin de Pays L'Herault Blanc Pico, France
Santa Margherita, Italy, Sparkling Brut Rose
Happy holidays, enjoy your wine and the game!
At Wine:30 we feature weekly music and special events and offers each month – so check out our website www.wine30bar.com 'like' us on Facebook at www.facebook.com/wine30bar
Thank you for supporting local businesses and visit us in November for some wine and live music!