From our sponsors: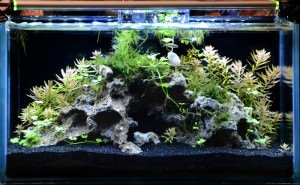 Wine & Cheese Paired w/ Aquarium Fun
November 1, 2013
7-9 p.m. | $135/Person or $150/Couple | 21+
Entry includes full nano tank set up seen at left ($127.99 value), wine & cheese
More info: wetspottropicalfish.com | Facebook
The Wet Spot Tropical Fish
4310 NE Hancock Street, Portland, OR 97213
503-287-3339 | More info: wetspottropicalfish.com
The Wet Spot Tropical Fish enjoys being able to engage the public and showcase the fun that can be had in the aquarium world. Being able to have a unique date night or even just learning small can make a huge impact this event is for you!
Couples and singles alike are invited to participate in what will be a fantastic time, sampling cheese and wine and being guided by our resident plant and aquascaping experts through a full nano-tank setup. The Wet Spot Tropical Fish was able to get a wonderful deal on these nano tank set-ups and wanted to pass those savings along to their customers. Go home with an amazing display, great memories, and can even purchase wine from the local winery that is making this event extra special.
Tickets are limited and discounts are available for couples.
To purchase tickets or answer additional questions email info@wetspottropicalfish.com or call 503-287-3339.
————————–
More information about The Wet Spot's Wine & Cheese Event is available at wetspottropicalfish.com. To view the latest updates and upcoming events at The Wet Spot Tropical Fish see Facebook.