From our sponsors: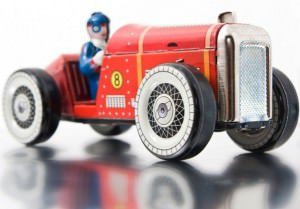 Portland Expo Antique & Collectible Show
October 26-27, 2013
Saturday 9 a.m. – 6 p.m.
Sunday 10 a.m. – 5 p.m.
$7 | All Ages
Tickets: christinepalmer.net
Portland Expo Center
2060 N Marine Dr Portland, OR 97217
(503) 736-5200
One of the largest antique shows in the country, produced locally right here in Portland by Christine Palmer returns – it's the Portland Expo Antique & Collectible Show, happening this October 26 & 27! There will be hundreds of outstanding antique collectors and dealers with more than 1,000 booths available to view – inside and outside the Expo Center – this is the big one – don't miss it! If you are a treasure hunter, decorator, collector or just like to find pieces from your past, the Fall Expo Antique & Collectible Show is for you. See www.ChristinePalmer.net for more info and to buy tickets online!
Attending an Antique & Collectible Show can be an emotional and fun-filled journey into the past. Seeing items from your past provoke wonderful memories such as your grandmother's cookie jar, Halloween decorations, board games and memorabilia. Pricing for many of the treasures you find at the show are modest and there is nothing like coming home and unwrapping your newly found treasure. For many it's a second chance at owning an item that you may have thought you'd never see again in your lifetime.
"It used to be that going to a collectible show meant completing a collection, and that's true for some. Today, we are seeing our visitors looking for vintage clothing, period furniture pieces, lighting vintage prints and other things to accent the home, and even I just found a lamp from China that is 150 years old that I just adore in my home!" Noted Christine Palmer, show manager and producer.
For our October show we will be featuring the esoteric comic collection of Billy Galaxy. This collection spans the history of modern comic books from the 1930s through the 1980s. In addition to the standard super hero fare, this exhibit will include some seldom seen romance, science, religious, horror, science fiction and educational titles as well as original comic art. To make this exhibit even more exciting, it will be staffed by the costumed characters from the Alter Egos Society, a super hero & villain performance & costuming group who are well known for their work with local charities.
At the October Antique & Collectible Show patrons can buy pop collectibles, vintage clothing, glassware, silverware, antique radios from the 1930's, turn-of-the-century furniture, movie memorabilia, collectible toys, sports memorabilia. If you're a fan of collectible toys, the October Antique & collectible Show is for you! Look for wind-up mechanical toys, porcelain dolls, Star Wars collectibles, Sci-Fi books and comics and much more. Toys are often what adults reminisce about when antique toys are mentioned. If you grew up in the 1970's –– sit-coms and movies bring back similar memories. The Oct. show makes those childhood memories come to life, with displays and items for sale from vendors featuring antique toys, from play trucks, planes and trains to 1860s cast-iron toys, German and Japanese tin-toys and steel mechanical banks.
Also at the Antique & Collectible Show – for the more classic collector be sure to look for sterling silver pieces, Tiffany glass, bronzes, paintings and Native American artifacts and of course toys from the 1880's to the 1960's and much more all at the Portland Expo Antique & Collectible Show. Home decorators can find furniture in American, European, 1890s golden oak, mahogany and country styles. More than 1,000 booths and hundreds of vendors will be selling making this one of the largest antique show in the US.
Christine Palmer has been producing Antique & Collectible Shows since 1981 in Portland, Oregon and she has always brought an abundance of interesting collectors and businesses. The dealers come from almost every state in the country. Whatever you passion in collecting and decorating – don't miss the largest show of its kind anywhere. Visit the Portland Expo Antique & Collectible Show this October 26 & 27. For more information be sure to visit the web site: www.ChristinePalmer.net
Do you have treasures in your attic? Expert appraisers will be on hand to identify and evaluate show patrons individual pieces if brought to the show. Its only $5.00 per item and yes you can bring photos of larger pieces in your collection (no need to rent a U-Haul). These market evaluations are offered by ISA appraisers (the top in the industry), and proceeds benefit the local food banks.
Parking: $8.00 at the Expo Center
$5.00 at Portland Meadows (shuttle provided)
MAX: Take the Yellow Line to the Expo Center too!