From our sponsors: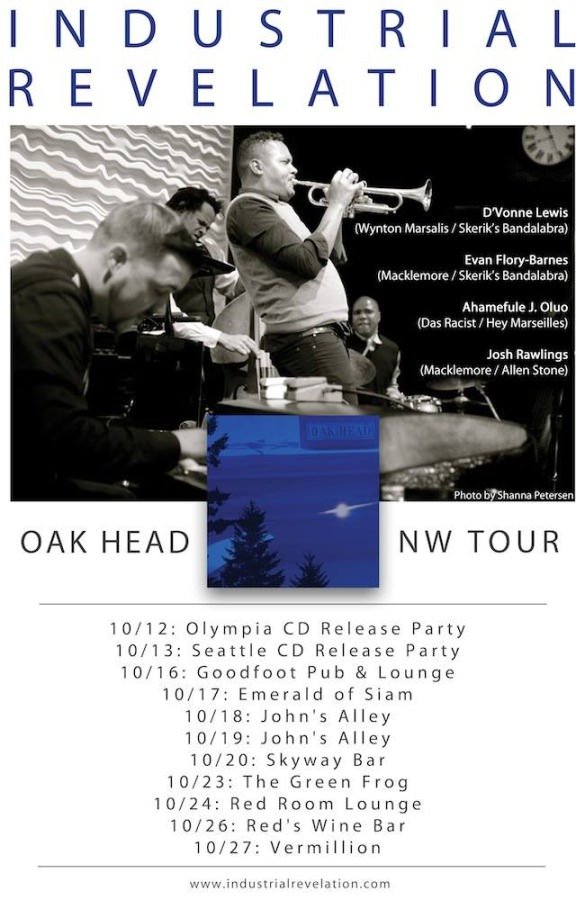 Industrial Revelation, The Wishermen
October 16, 2013
9 p.m. | $8 | 21+
More info: thegoodfoot.com
The Goodfoot
2845 SE Stark St Portland, OR 97214
(503) 239-9292
Garage-jazz quartet Industrial Revelation has been making music together in various incarnations for a decade, but with their new studio album Oak Head (October 15, 2013) they're poised to make a major statement in the world of black improvised music. Founded by D'Vonne Lewis, one of Seattle's most sought-after drummers and the grandson of Seattle rhythm and blues legend Dave Lewis, the band also features Ahamefule J. Oluo on trumpet, Evan Flory-Barnes on bass, and Josh Rawlings on keyboards.
Individually, the four members of I.R. have worked with nearly every major artist in Seattle, and plenty more beyond–from Macklemore and Das Racist to Robert Glasper and Wynton Marsalis. Collectively, the band is equally at home playing at a house party in Olympia or on stage at Benaroya Hall, and they bring that affinity for the epic and the intimate to every track on Oak Head.
The Wishermen are an indie jazz collective from Portland, OR embodying the new sound of contemporary improvised music. Since their conception in the summer of 2010, The Wishermen have created a sound that is distinctive and promises to push the direction of jazz.