From our sponsors: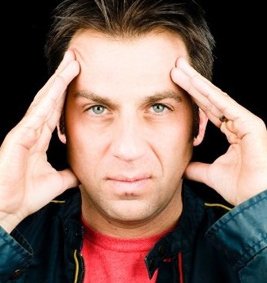 John Heffron
August 29-31, 2013
$15-$30 | 21+
Tickets: seatengine.com
Helium Comedy Club
1510 SE 9th Ave Portland, OR 97214
(888) 643-8669
John Heffron burst onto the comedic scene during the prime of his college heyday. Although he graduated in his home state of Michigan, Heffron' s priorities became clear when he began to skip class to perform live stand up. His first gig was on the University of Michigan' s campus at the Main Street Comedy Showcase.
Since then, his comedy has evolved in a unique and creative fashion as he has grown from a fun-loving college student to a bewildered husband. John' s attraction to excitement and his personal vow to never perform physical labor have both inspired and motivated his successful career. The endless list of credits that comprise his impressive resume highlight his many significant accomplishments.
Having won the second season of NBC' s Last Comic Standing, Heffron' s popularity grew tremendously. John' s amusing and extensive material has earned him two half hour specials and a one-hour special on the hit stand up show Comedy Central Presents.
He has become a regular on numerous VH1 satire series including I love the 80s: 3D, I Love the 70s: Volume 2, and My Coolest Years: My First Time. In addition to being featured on Thom Filicia' s Dress My Nest, Heffron has performed on CMT' s Coming to the Stage, NBC' s Late Friday, and Comedy Central' s Premium Blend. He has made numerous appearances on The Tonight Show with Jay Leno, and E' s! Chelsea Lately and 101 Craziest TV Moments.