We are giving away a gift certificate for $35 (good for 4 quarts delivered) to Maize Farmstand CSA. (Folks can usually purchase this gift certificate for for new customers.) To win, comment on this post why you'd like to attend. Winner will be drawn and emailed Monday, July 29.
FREE PORTLAND: We give out 100s of $$$ in free tickets every week including to many of the top music and art venues in Portland. Join our newsletter if you like free stuff
———————————————
From our partners at MaizeCSA: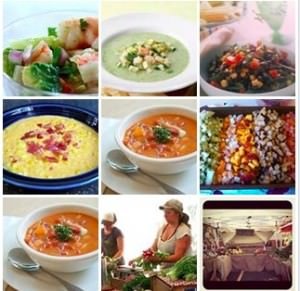 Maize Farmstand CSA Meal Delivery
Orders need to be in Tuesdays by Noon
More info: maizefarmstand.com | facebook.com/MaizeCSA
To order, email [email protected] or call  (503) 319-1819
Delivery Range: Delivery to any Portland, Vancouver, or Lake O address
Maize: A Farm Stand Restaurant
4117 SE Long, Portland, OR 97202
Maize has a soup and salad menu that changes weekly, and includes vegan, vegetarian, gluten-free, dairy-free, and meat options. They utilize seasonal, farm-fresh items for all of their dishes.
Customers can order by the quart or can sign up for discounted subscriptions that entitle them to between 10 and 30 quarts. And the best part? Quarts are delivered in reusable glass jars to customer's doorsteps weekly, or can be picked up at Maize's booth at the Moreland Farmers Market.
Each week there will be 3 options 2 soups and a salad (a vegan, a vegetarian, and a meat choice) filled with fresh seasonal ingredients.
Maize partners with many of the vendors at our market. They have used items from ProFarm, Gathering Together Farm, Stephens Farm, and Better Bean. They look to purchase their produce at fair 'market' prices in order to help support the farms and vendors that they rely on. And they prioritize organic and sustainably grown items.
CSA Share prices:
1 quart — $10
10 quart — $95
15 quart — $135
30 quart — $255
—————————————-
This menu will be available until Tuesday, July 30, at Noon:
Thai Chicken Coconut Soup
A nice brothy soup for Summer nights.
Picnic White Bean and Herb Salad
A vegetarian salad full of protein, feta cheese and a bounty of fresh herbs.
and
Great Mellons! Chilled Soup
A chilled soup with a kick! Local cantaloup, chili and lime make this soup divine!
To order, email [email protected] or call  (503) 319-1819
———————————-