From our sponsors: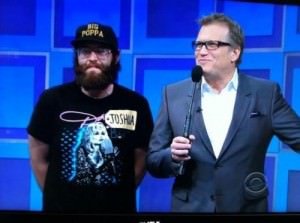 Midnight Mass
June 28-29, 2013
Midnight | Free (1 item minimum purchase, Donations encouraged) | 21+
More info: brodytheater.com
Brody Theater
16 NW Broadway Portland, OR 97209
(503) 224-2227
Our dearest lord hath brought us a wealth of comedians this week. Let us praise his holy name and raise a microphone in their honor.
Midnight Ma$$ features local zeroes and traveling heroes. It's free as hell and starts right at the witching hour so GET DAT HOLY WATER. (its booze)
Free. At Brody Theater, right after the hilarious 7 on 7 show.
With…SUPER SECRET SPECIAL HOLY GUESTS and….
JOSH ANDROSKY – LOS ANGELES. VICE MAG. THE ENTITLEMENT SHOW. PANTS.
KEVIN O'SHEA – SF SKETCHFEST. BRIDGETOWN. FRIENDLY.
SHANE TORRES – PORTLAND'S FUNNIEST PERSON 2013. IS TEXAN.
PAUL JAY – UCB LA. BRIDGETOWN FESTIVAL. TWO CATS.
BROCK WILBUR – LAUGH FACTORY. ACTOR. WRITER. LOVER. TALL.
AMY MILLER (HOST) – SF SKETCHFEST. HALF THE CATS PAUL JAY HAS. HOST OF THE SORRY ABOUT YOUR DAD PODCAST.