From our sponsors: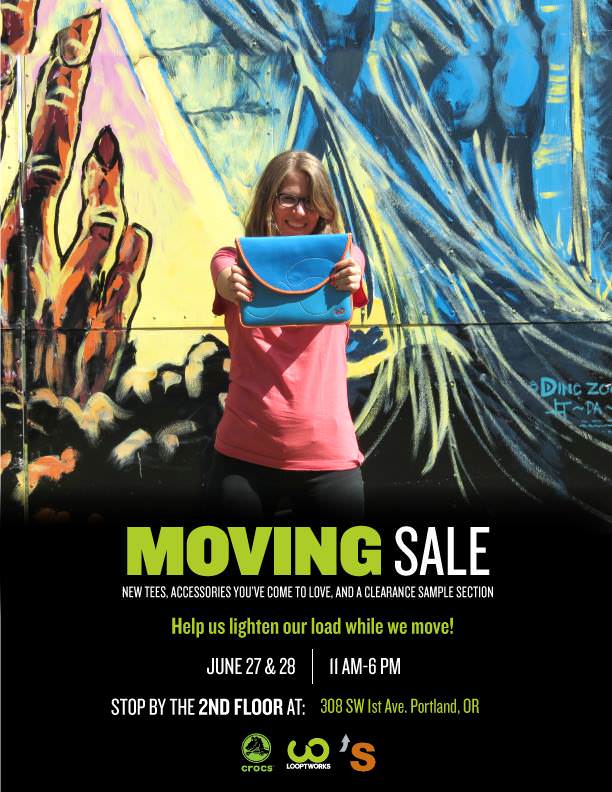 LOOPTWORKS Moving Sale
June 27-28, 2013
11 a.m. – 6 p.m. | Free | All Ages
Facebook Event
LOOPTWORKS
308 SW 1st AVE., Suite 200, Portland,
We are moving on up… to the east side… to a de..luxe apartment in the sky…i..i!
So we are having a MOVING SALE to commemorate the occasion.
Come visit us in the Historic George Lawrence Building, inside on the 2nd floor and outside in the parking lot.
Stop by and say hey and grab some cool gear on the way!
We will be there from 11:00am to 6:00pm Thursday and Friday